You're ready to knock down that eyesore of a building and create something beautiful. But don't swing that wrecking ball just yet! You'll need a demolition permit first.
This comprehensive guide will tell you everything you need to know about getting one, from understanding its importance to tips on successful application.
Let's dive in, so you won't be the one left in the rubble!
Understanding the Demolition Permit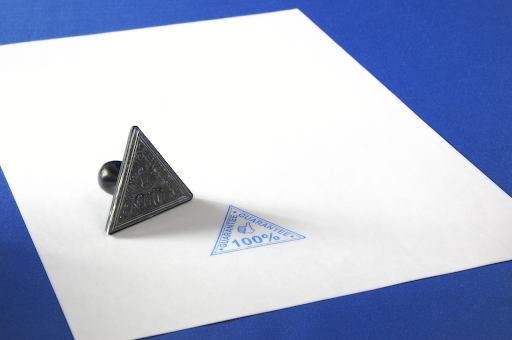 You're thinking about tearing down a structure, but what's this about needing a demolition permit?
It's not just a piece of paper; it's a crucial part of the process.
This article covers everything you need to know about demolition permits and why you need one.
What is a demolition permit?
Your contractor's responsibility includes obtaining a demolition permit, which is necessary for the legal demolition of any structure. But you might be wondering, What's a demolition permit?
It's a legal document that you need to obtain before you can demolish a building.

It ensures that the demolition work is done safely and in accordance with local regulations.

The permit process often includes site inspections, safety precautions, and waste disposal plans.

It's also a way for local authorities to keep track of changes in infrastructure and land use.
In essence, a demolition permit is your ticket to legally, safely, and responsibly take down a structure. But why is it so necessary? Stay tuned as we transition into the subsequent section about 'Why do I need a demolition permit?"
Why do I need a demolition permit?
There are a multitude of reasons why you need a demolition permit, and it's not just about following the law. You may wonder, 'Why do I need a demolition permit?' Well, it's to ensure safety and compliance with local regulations. Without a permit, you can't legally initiate demolition activities.
To obtain a demolition permit, you must meet certain prerequisites. These regulations are in place to protect everyone involved. If you skip this step, you risk heavy fines and potential legal issues.
A demolition permit confirms your right to demolish any structure. It provides the necessary oversight to ensure that the process is conducted safely and responsibly. Remember, it's not just a piece of paper; it's a safeguard for you, your property, and your community.
Obtaining a Demolition Permit – Required documents and process
You're ready to tear down and rebuild, but first, you need to get a demolition permit. You're probably wondering when to apply, what documents you'll need, and how the process works.
Don't worry; we're going to cover all of these points next.
When to Apply for a Demolition Permit
Often, it's best to apply for a demolition permit after you've secured the necessary approvals for the new construction. Here are the four key things to remember when you're ready to start a demolition:
Begin your demolition permit application as soon as you have the building permit for your new project.

Don't tear down the structure to be demolished until the permit is in hand (even if it is a garage or small sheds in your backyard).

Make sure you've got a clear plan for what's next.

Timing is crucial when deciding when to apply for a demolition permit.



Required Documents for a Demolition Permit Application
You'll need to gather a set of specific documents for your demolition permit application. These required documents for a demolition permit application usually include a property survey, an asbestos inspection report, and a demolition plan. Each of these documents must be submitted with your permit application to ensure it's processed without delay.
Remember, a demolition permit is required to legally tear down a building. It's a legal document that provides authorization for the demolition work to proceed. Without this permit, you're at risk of legal repercussions. So, it's crucial that you submit all necessary documents and get the required approval before starting any demolition work.
It's not just about rules; it's about safety and responsibility too.
The Process of Obtaining a Demolition Permit
In order to obtain a demolition permit, there are four main steps you've got to follow:
Start by gathering all your required documents. You'll need these to complete your application, which will be submitted to the building department. You can do this in person, online, or via email.

Next, an inspector will come to assess your demolition project. They'll review the site and will require site plans to ensure everything's up to code and a city ordinance.

The third step is paying the permit fee. This cost varies depending on your location and the scope of the project.

Lastly, if all goes well, you'll be issued a demolition permit.



Specifics of a Demolition Project – Inspection and demolition contractor
When it comes to your demolition project, there are several key factors to consider.
First, you'll need a site inspection before any work begins.
Then, you'll need to understand the role of your demolition contractor.
Inspection of the Site Before Demolition
Before starting any demolition work, it's crucial to conduct a thorough inspection to ensure safety and understand the complexity of the task at hand. This inspection often involves a site visit by a demolition contractor who's well-versed in identifying potential risks and challenges.
Here's what you should focus on during the control inspection:
Assess the structure or structures set for demolition. Are they stable? What materials are they made of?

Identify any hazardous substances present, such as

asbestos

.





Check for utility connections that need to be shut off before demolition work begins. Note that a Sewer disconnect permit may be needed.

Plan access routes for machinery and emergency exits.



The Role of a Demolition Contractor
As you navigate the specifics of a demolition project, it's the demolition contractor who'll guide you, ensuring every detail is meticulously planned and executed. They'll help you obtain the necessary demolition permits and create a comprehensive demolition plan tailored to the structure that requires a building. Your contractor will take into account specific conditions of the site, safety measures, and legal requirements.
The demolition contractor's role doesn't stop at planning. They're also responsible for executing and completing the demolition in a safe and efficient manner. They manage the entire process, from pre-demolition preparation to the final teardown. Their expertise ensures that your project runs smoothly and complies with all regulations.
Now, let's move on to understand how to manage the aftermath, specifically 'managing demolition debris'.
Managing demolition debris
You'll need a solid waste management plan to effectively handle the massive amounts of demolition debris after a project. This isn't just about cleaning up; it's also crucial for obtaining demolition permits.
So, how do you approach managing demolition debris?
Identify Potential Hazardous Materials: Examine the site plan and anticipate any hazardous materials that may be present. This may include asbestos, lead, or other harmful substances.

Segregate Debris: Separate hazardous materials from other demolition debris for proper disposal.

Recycle or Reuse: Find opportunities to recycle or reuse non-hazardous debris.

Proper Disposal: Ensure that the remaining waste is disposed of according to local regulations.
Managing demolition debris is just the start. Let's now focus on 'asbestos and other special considerations'.
Asbestos and Other Special Considerations
When tackling a demolition project, you can't ignore potential asbestos issues. It's not just about safety; it's also a legal matter.
Let's talk about how you can handle asbestos safely and responsibly in your demolition projects.
Asbestos in Demolition Projects
You've got to consider the huge risk of encountering asbestos during any demolition project. It's not just about the demolition permits; it's about safety. Asbestos is a hazardous material commonly found in residential structures, especially those built before the '80s.
Before proceeding, consider these steps:
Conduct an asbestos survey. It's the best way to identify any

asbestos-containing materials

.





Consult with a professional. They've got the training and expertise to handle asbestos safely.

Never try to remove asbestos yourself. It's extremely risky and could lead to asbestos exposure.

After the asbestos removal, secure the necessary demolition permits.




Remember, dealing with asbestos and other dangerous materials like lead paint, isn't a DIY project. It requires professional handling.
Instances Where You Don't Need a Demolition Permit
You might think you always need a permit for demolition, but that's not always the case. The condition of a building and the type of demolition activity can play a big role.
Let's get into these instances where you're off the hook for a permit.
Condition of a Building
If the building's falling apart due to severe weather damage, don't worry; you won't need a demolition permit to pull it down. When the condition of a building reaches a point where there's a danger of collapse, immediate action is necessary.
Here's the process:
A professional assessment of the building's condition is done.

If the condition is dire, demolition is defined as the most suitable course of action.

The local authority is informed, and a demolition permit is normally issued.

This permit is valid until the end of demolition.
Despite the permit being unnecessary in this case, safety protocols are still paramount. This sets the stage for our next discussion about the types of demolition activities.
Type of Demolition Activity
There are four main types of demolition activities that typically don't require a permit. The type of demolition activity you choose largely depends on your project's requirements.
You're allowed to demolish any structure that requires minor work without a permit, as long as safety protocols are strictly followed. However, any major demolition requires a permit to ensure safety and legality. Even if the building permit was not acquired, this doesn't mean you don't need a demo permit.
You can also perform interior demolition without a permit if it doesn't affect the building's structure or safety. However, you should still take precautions to avoid any potential hazards. If a demolition delay period is in place, you'll need to wait it out before starting your project, even if it doesn't require a permit.
Now that we've covered demolition, let's transition to grading after demolition.
Grading After Demolition
After you've completed the demolition, you'll need to focus on the grading.
It's crucial to understand the requirements of a grading plan, as this can make or break your project.
Also, there are common mistakes you'll want to steer clear of during this process.
Demolition Grading Plan Requirements
You'll need to come up with a careful grading plan before carrying out any demolition work. It's an essential part of the review process and a key step in obtaining a residential building permit to construct.
Here's a four-step guide to help you navigate the process:
Understand the site: Know the lay of the land, the soil type, and any potential drainage issues.

Plan the grading: Decide where and how you'll grade after you demolish the existing structure.

Submit your plan. Submit it to the local authority for review. They'll check its feasibility and whether it adheres to local regulations.

Deconstruction: Once approved, you can proceed with the demolition and grading.
Common Mistakes to Avoid in Grading
Surprisingly, even experienced contractors can make common mistakes in grading after demolition, but you'll avoid them with careful planning and execution.
One primary blunder is proceeding with grading when a building permit wasn't acquired. Remember, each grading task requires a building permit. Don't skip this step, even though you must pay for the permit. It's a legal requirement and ensures safety standards.
Another frequent mistake is forgetting that the permit must be visibly posted at the work site.
Lastly, don't neglect inspections. Your work must be inspected by the relevant authorities. These errors can delay your project, cause legal issues, and increase costs.
Keep these pitfalls in mind as we transition into summarizing what you need to know about demolition permits.
Conclusion
Well, there you have it, folks—the riveting world of demolition permits, asbestos, and grading.
There's no need for Netflix when you've got this thrilling topic.
Remember, don't go knocking down walls if you didn't obtain a permit unless you fancy a date with the local code enforcement officer.
Now you're all set to demolish like a pro; just don't forget to clean up the mess afterward.
Enjoy your venture into the exhilarating world of controlled destruction!