There's a lot of talk about heat pumps at the moment and how they can help reduce the carbon footprint of America's homes. But what's the difference between heat pumps and gas furnaces? What are the main arguments in the heat pump vs. gas furnace debate, and which is the right choice for your home? Let's have a look.
Table of Contents
What's the difference between a heat pump and a gas furnace?

Things to consider when choosing a heat pump vs. a furnace

Heat pump vs. gas furnace: How do they perform in the winter?
What's the Difference between a Heat Pump and a Gas Furnace?
A gas furnace is a very common type of heating system that most homeowners in America will be familiar with. This home appliance burns fuel to create heat that blows through your home. A furnace is a relatively simple appliance containing just four main components:
Burners to burn the fuel

Heat exchangers to transfer the heat

A blower to distribute the heat

A flue to let the gaseous by-products escape
A heat pump is a more modern way to heat your home. It uses the air outside of your home to heat it in winter and cool it in summer. In winter, it extracts heat from the ground and the air outside and distributes it around your home. In the summer, the heat pump acts as an air conditioning system, removing hot air from inside the home to create a cooler environment. 
A heat pump is an energy-efficient alternative to a furnace because it doesn't burn fuel to generate heat itself. Instead, it simply transfers the heat from your surroundings to create a comfortable environment in your home. 
Things to Consider When Choosing a Heat Pump vs. a Furnace
There are many different factors to consider when choosing a heat pump vs. a furnace. This is true even if you're buying a home and want to install a new heating system or are thinking about upgrading your existing system. These are a few of the most important:
Installation Cost
The installation cost for both of these heating systems is largely dependent on your current setup and your circumstances. For example, if your home does not have access to natural gas, installing a heat pump could be more affordable. On the other hand, if your home is not wired for the supplemental heating associated with a heat pump, additional work could make a gas furnace cheaper to install.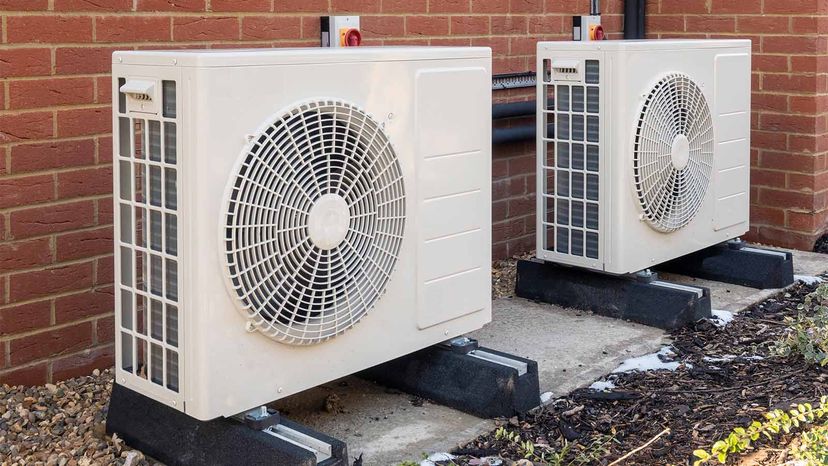 However, all things being equal, a heat pump will usually be the cheaper of the two to buy and install. A gas furnace install averages around $4,500, compared to $3,500 to $4,000 for an air-to-air heat pump. If you're unsure, your local HVAC experts help you determine the best system for your home and give you a breakdown of the installation costs.
Energy Efficiency
When it comes to energy efficiency, there's no competition. A heat pump doesn't produce heat; it just transfers it. That makes it incredibly energy efficient and capable of transferring three times (300%) as much energy as it consumes. The most energy-efficient gas furnaces are only about 95% efficient. However, heat pumps do have to work harder than gas furnaces to keep your home warm in cold weather. So, if you live somewhere with very cold winters, the efficiency gap between the two will be much smaller.
Maintenance
Gas furnace maintenance generally costs less than heat pump maintenance over the lifespan of the appliance. That's because a heat pump has more mechanical parts than a gas furnace, so there's more that can go wrong. A simple pre-winter tune-up is all most furnaces need to make it safely through the winter. 
A gas furnace will typically last longer than a heat pump, too. With proper maintenance, a gas furnace can typically last 20 years or more, while a heat pump has an average lifespan of around 15 years. 
Operating Costs
This is another important factor to consider in the heat pump vs. furnace debate. Operating costs will differ considerably depending on the efficiency of the unit, the climate, and local energy costs. A natural gas furnace will cost around $850 for a single winter season, while a propane furnace could cost up to $1,500. That compares to around $500 per winter for a heat pump. 
Warmth
There's no point saving money if you're not going to be warm. That's one concern some homeowners have when deciding whether to install a heat pump. Heat pumps don't produce the same hot, dry air as a gas furnace. The air it produces is cooler and more humid, which gradually warms the home without drying out your skin. 
Heat Pump vs. Gas Furnace: How do They Perform in the Winter?
Heat pumps are becoming an increasingly popular and energy-efficient choice for homes in warmer climates, but what about those in colder climates? The fact that heat pumps don't produce heat begs the question, "how does a heat pump work in the winter?"
The truth is that the colder it gets outside, the harder a heat pump has to work to transfer that heat. A heat pump can still work in temperatures below freezing, but it will not produce that warm blast of air that a gas furnace can. 
For that reason, a furnace is probably a better choice if you live in an area that gets really cold during the winter. Although it will cost you more, it will perform well and keep you warm, while a heat pump might struggle. 
On the other hand, if you live in a milder climate, then a heat pump is likely to be the better option. It efficiently transfers heat from outside into your home while you save on your energy bills and benefit from lower installation and maintenance costs.