Although many of us strive to save money on home cooling costs, we often end up failing in this endeavor. While this is sometimes due to circumstances outside of our control, exorbitant cooling bills are commonly the result of bad habits and learned behaviors. So, if you're tired of shelling out a small fortune for utility costs every summer, now would be the time to take stock of any home cooling blunders your household may be making.
Not Putting Ceiling Fans to Proper Use 
If reliable ceiling fans are nowhere to be found in your residence, you shouldn't be surprised by how much you spend on summertime cooling. High-quality ceiling fans can work in cooperation with air conditioning to efficiently distribute cool air throughout your entire home. Additionally, if their blades are adjusted to turn counterclockwise, they can produce downward-flowing cool breezes independent of AC.
Ceiling fans can also help you take full advantage of nighttime cooldowns. If overnight temps in your area tend to drop during the summer, simply open some windows and let your ceiling fans circulate naturally cool air once the sun goes down.
With a seemingly endless selection of styles and sizes, finding fans that are well-suited to your home décor and personal cooling needs shouldn't prove challenging. Anyone who's in the market for a large fan with ample blades would do well to purchase a windmill ceiling fan.  
Letting Too Much Sun Inside 
Allowing too much sunlight into your residence can contribute to higher indoor temperatures – and therefore higher utility costs. This can prove particularly problematic during the sun's peak hours. So, if you have a tendency to leave your curtains open during the daytime, it may be a good idea to rethink this.
Even if you do leave your curtains closed during the day, this may not be enough to rectify the issue. Since many types of curtains are composed of very thin materials, sunlight is often able to find its way into residences, regardless of whether or not the curtains are drawn. If this describes the curtains in your home, consider making the switch to blackout curtains. Per the name, blackout curtains are made of thick, durable materials and created for the purpose of blocking out exterior light. Outfitting the windows in your home with blackout curtains can be the ultimate boon to your sun-blocking efforts.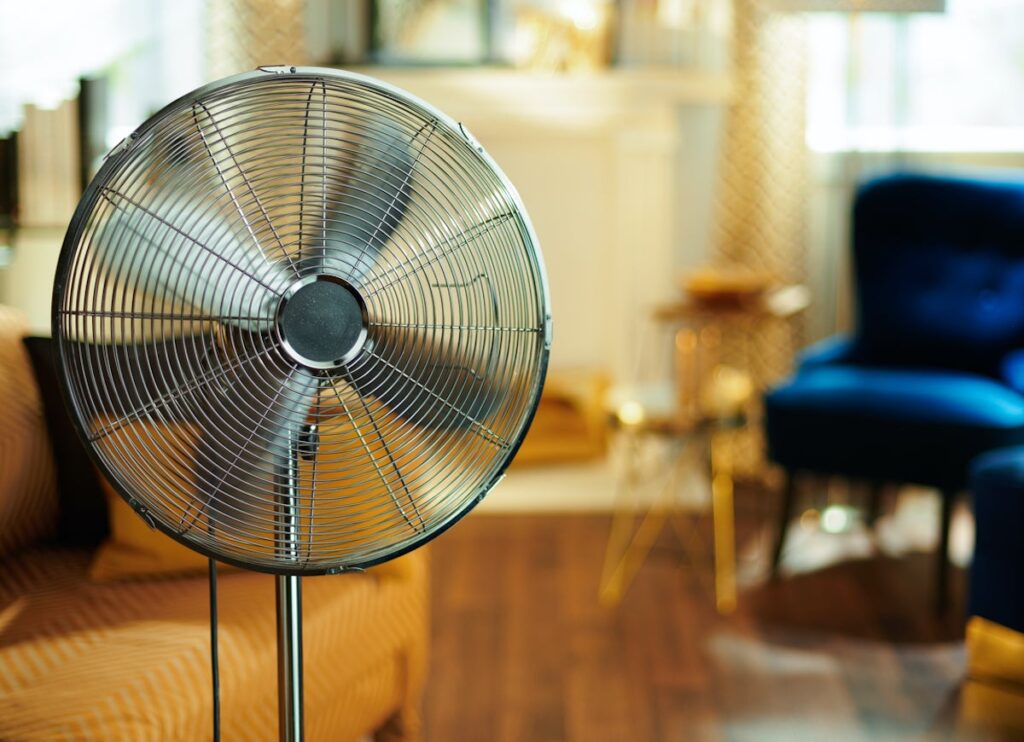 As an added bonus, certain blackout curtains double as sound-blocking curtains, ensuring that exterior noise is kept to the barest of minimums. This can prove particularly helpful to people who live in congested areas that are awash in noise pollution.    
Failing to Maintain Your AC System 
The less importance you place on AC maintenance, the more problems your air conditioning system is likely to have – and the more problems it has, the harder performing its primary function becomes. Not only can this lead to higher utility costs, it can also reduce the system's lifespan, resulting in an enormous financial loss. So, if you tend to regard AC maintenance as an afterthought, you'll need to correct this behavior posthaste.
To help ensure that problems are caught and remedied in a timely manner, you should have your air conditioning system professionally serviced at least once a year. Of course, depending on the type of system you own, how old it is and how much use it gets, you may need to commit to a larger number of annual maintenance visits.  
It's also in your best interest to call in seasoned pros whenever a problem arises, regardless of how minor it seems. The longer a seemingly inconsequential issue goes unaddressed, the more likely it is to become more serious – and therefore more expensive to repair.  
When it comes to cost-effective home cooling, many households leave a lot to be desired. So, if you consistently find yourself hit with enormous utility bills throughout the summer months, there's a good chance that certain behaviors on the part of you and your family are to blame. Fortunately, correcting these behaviors can help save you a considerable sum on utilities while keeping your residence comfortably cool all season long. Anyone who's ready to save big on home cooling would do well to avoid the mistakes outlined above.