Summer is all about brightness and life. After dark days in winter and rainy days in spring, people can't wait for the bright blue skies and the greens and bright colors nature provides. The season brightens the spirit, and many people want to amplify that feeling as much as possible to make the most out of summer. 
This is where decorating specifically for summer comes in. it's a good idea both to just enjoy the season and also if you're planning to list houses for sale in the Hamilton area. People love the summer, so highlighting the season when selling your Hamilton home is smart.
Bring the joy of summer into your home with inspiration from the season. Here are some great ways to bring a summer refresh into your home.
Let the Sunshine Shades In
Yellow is the color of the sun and summer. It brings bright, lively feelings and is excellent for boosting the mood. It's joyful, energetic and optimistic, both in high supply in the summer months. 
If yellow on its own is too intense, try matching it with a bold green or deep blue to make it more inviting and enhance the feeling of nature and the sky.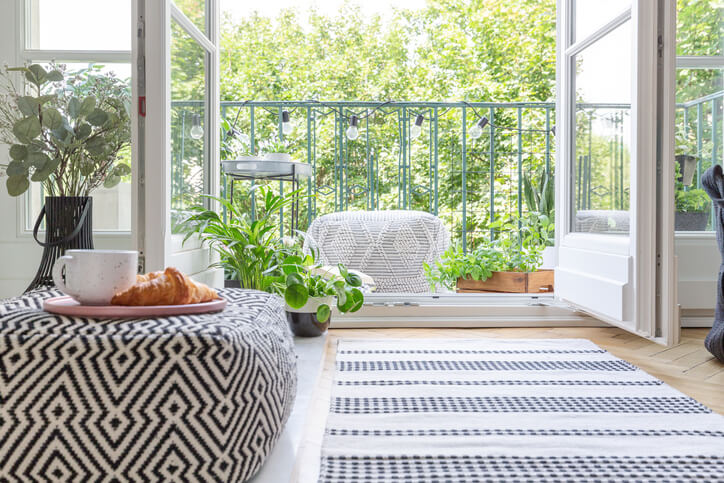 Try Fruit or Floral Prints
Summer is the time of fresh fruit and vegetables, so bring that into the decor. Fruit patterned cushions, napkins, tablecloths, window coverings or even wallpaper can bring some zest into your interior. 
If fruit isn't quite your thing, you can't go wrong with floral prints. Any of the above items can be floral printed. 
Add Plants and Flowers
Printed options are lovely, but why not add the real thing? With everything bright and blooming in the summer, it's the best time to add fresh cut flowers to your home. They smell good and also have a good impact on mood and mental health by promoting a feeling of being in nature. You can't go wrong with houseplants too, as green is another color of summer.
Keep it Light
Long days with extra sunlight are much appreciated in the summer months. Natural light has many health benefits, and it's best to make the most of it. Thankfully, a popular interior design trick goes hand in hand with natural light. 
By using white as a base color throughout your home, it plays off the natural light that makes its way into your home and amplifies it, making it seem like even more light gets in. This is a convenient trick in rooms that tend to run darker, but it can be used throughout your home, with the addition of pops of color with throw pillows and plants, to really get the summer effect going.
Try these tips to bring the summer feeling into your home decor and amplify the season as much as possible.