Michael Montoure, an author, in one of his books glorifies the streetlights with the following words: " he took me down and out into the afterlife of the brightly lit street, a haze of rain around each streetlight like a galaxy, the whole street a universe spread out like a banquet." The narrator here was in awe of the streetlights. This is no news as streetlights are known for their aesthetic value and high functionality.
In every developing or already developed country, streetlights are found arranged neatly on streets. A community without or with dim street lights is unsafe for dwellers to pass through at night. Are the streetlights in your street dim or are there no bulbs in them? It is advisable you invest in getting LED street lights.
Importance of streetlights
Streetlights help in keeping a community safe at night. Pedestrians will feel unsafe when walking down a street with little or no streetlight on.
It helps in extending the day artificially. With well functioning streetlights, activities can still take place at night.
It helps in improving the safety of drivers and riders at night. Without good streetlights, driving at night will be very dangerous.
It helps road users with weak eyesight see clearly when it is getting dark.
It reduces the number of night time collisions. It aids navigation.
Streetlights perform security functions as they help in reducing robberies, burglaries, property defacement and damage and other night-related crimes.
LED streetlights are cost effective, long lasting, easy to operate and very effective.
Streetlights help in improving the quality of one's life. So many fatal accidents have been prevented due to the presence of well-lit street lights.
How can I improve my streetlights?
One of the problems with street lighting is that they can be expensive to maintain. You can improve your street lights by doing the following:
Make your street lights solar powered. Instead of depending on electricity, let your streetlights run on energy generated from the sun, this is more cost-effective.
Choose streetlights with smart features. You should get street lights that can automatically detect sunlight, dim or connect with Wi-Fi for an easy and wireless lighting control.
Invest in getting LED streetlights. It is recommended you make a switch from energy sapping lamps to LED lighting. LED lights are more efficient and easy to maintain than other conventional bulbs.
It is important you choose the best outdoor lighting for your streetlights. You can contact us for recommendations on the best LED streetlight suitable for your building.
Why LED street light?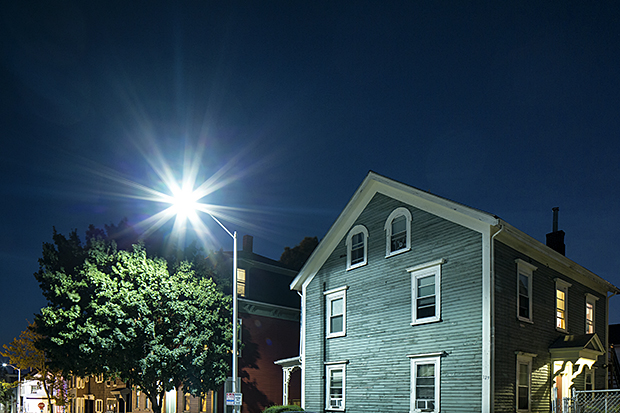 LED streetlights are eco-friendly.
They consume little energy in contrast to halogen bulbs.
They have lower maintenance costs.
They reach full brightness once they are turned on.
Insects do not gather round LED lights.
They can withstand most weather conditions and they work in all temperatures.
LED streetlights not only have aesthetic value, they perform security functions. You can get your high-functional and durable LED streetlights from us.