Your sense of style is the pride and joy of your house, and the living room is frequently where your family and friends gather for comfort and amusement. In terms of comfort and aesthetics, the proper sofa can make all the difference, and sectional sofas have always been popular for comfortably seating all of your visitors.
 In fact, several sectional sofas have been modified to add a head rest, cup holders, massage lounges, and other appealing features. When people buy sofas online, many believe that a sectional sofa is only appropriate for large rooms, but this is a mistake; there are creative methods to furnish a smaller area with a comfy sectional. Without doing your homework, you may not always be able to rely on quality. 
Here are three various strategies for finding a quality sofa for your living room or office.
Identify the Material
The first question you'll probably ask is whether you want a leather or a fabric sofa. The first identifying criterion for a decent sofa is the material, and the answer is personal to your lifestyle and needs. A sectional sofa can be made of soft, long-lasting fabric that is inviting to snooze on and quite cosy when your friends and family gather around the television for movie night. Pet owners may be interested in low-profile or genuine leather because it is more resistant to scratches caused by your pet buddy resting and dozing on the sofa. 
Leather sofas are popular due to their durability, style, and low maintenance. When choosing a leather sofa, it's essential to consider the colours and style of the room to ensure it complements the overall aesthetic.
For example, a leather cowhide sofa at cowhidesdirect.com could be a great fit if you have a vintage or rustic room. The cowhide's natural texture and rich colours can add warmth and character to the space. However, if your room features light and bright colours, you may opt for a lighter-coloured leather sofa requiring more frequent cleaning. Despite the extra maintenance, how it complements the room's aesthetic can make it well worth the effort.
Determine Price
Affordability is another important consideration when selecting a sectional sofa. The material you select will decide the price of your sectional: will you pay cash for your sofa or finance a whole living room set that includes a sectional? 
People can often discover fantastic pricing for a sectional at a furniture store, but they can also find online purchase choices that will have their products delivered to their door. Online purchases may incur additional shipping and handling fees, which is an apparent consideration if you're on a tight budget.
When considering your budget for buying furniture for your home, begin by taking into account the size of your home and the amount of rooms you need to decorate. You'll want to develop a precise list of the rooms you're outfitting and what furnishings you'll need in each one. Do you already have a few favourite pieces? This is fantastic because it will save you money.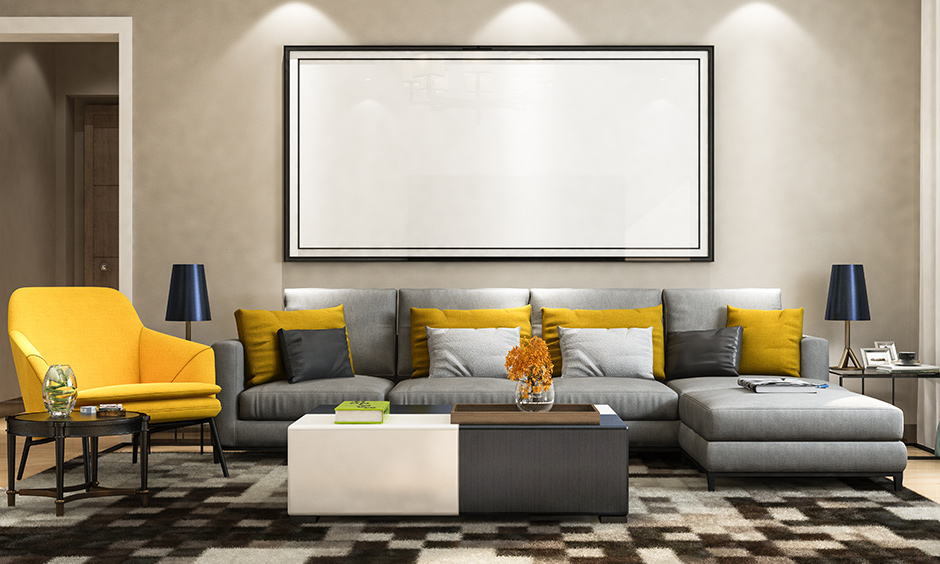 Assess The Functionality
Another technique to assess what style of sectional will work for you is to consider how it will function in your individual home. A loft can benefit from a love seat and a tiny chaise to operate similarly to a sectional and may provide a creative solution for a smaller space; alternatively, if you live in the GTA, you can easily discover a wonderful selection of condo sectionals in Mississauga. Choosing whether you want a right arm or left arm sectional can help you evaluate whether it will go with your room decor and how you want to arrange the rest of the furniture. Larger rooms offer limitless possibilities for sectional sofas with excellent utility and high-quality materials.
It is critical that your sectional provides comfort while also contributing to the overall feel of your home; it must have adequate seats to truly function for your living room, especially if you have a large family. A sectional sofa is an excellent way to furnish your home. When purchasing a sectional, consider how it will fit in your area, the materials used to make your sectional, and the cost of a decent sofa.
Consider the Care
Consider how much attention you're willing to provide your sofa. Some materials are simple to clean, while others necessitate the assistance of a specialist. If you have pets, children, or both, you must investigate this.
For a low-maintenance sofa, consider leather, faux leather, or polyester. These are simple to clean with a moist towel. Some cotton fabrics are also stain resistant. If you have pets, select a material that will not catch on their claws and will be easy to vacuum.
So, when shopping for a sofa, keep the points listed above in mind. This way, you won't be sorry and can be certain that you have the sofa of your dreams. Remember that a nice sectional sofa should last you a long time, so make the appropriate decision.