In the hustle and bustle of moving, many people forget that it is the personal touches that make a house unique. After the emotional, physical, and mental stress of making a real estate purchase, many people feel overwhelmed at the thought of completing new renovations. Whether you have been in a home for five months or five years, there are projects that you can complete that will help your space feel more personalized to your preferences. In this article, we will share five ways to make your house a home this winter season.
1. Returfing the Lawn
When a yard has many dead areas and brown patches, it can look very unattractive. These segments of the grass can make it difficult to relax on the patio and lawn. If you are having issues getting your yard to look bright and lively, consider returfing it. Although this project can be expensive, it is the best option when your yard is past the point of recovery. By freshening up space and making it appear more luscious, you can enjoy the internal and external areas of your space.
2. Getting Thicker Curtains
In the winter months, thicker curtains can make a home seem darker and more relaxed. Although you enjoy natural light in the summer months, it can be difficult to get cozy when it is gloomy outside. By getting thicker curtains, you can create an ambiance that feels warm and comfortable. Consider getting curtains that use warm colors, unique textures, and varying lengths. A darkened space, fireplace, and low-lit lamps will make it easy to settle into space during the winter months.
3. Adding Seasonal Decor
When you add seasonal decor to your space each and every season, you will make your guests and family members feel welcomed and joyful. With fall scents and warm colors, you can create a comfortable ambiance. Adding bright lights and festive decorations can make your home joyful during the Christmas season. These seasonal decorations help visitors move through each season smoothly and naturally.
4. Using Bigger Pillows
Large pillows can immediately make space feel more inviting. There is a current trend called "cozy minimalist" that helps individuals create spaces that feel relaxed and effortless. Bigger pillows can improve the overall aesthetic by adding textures and designs to the room. The pillows allow guests to get comfortable and enjoy their stay.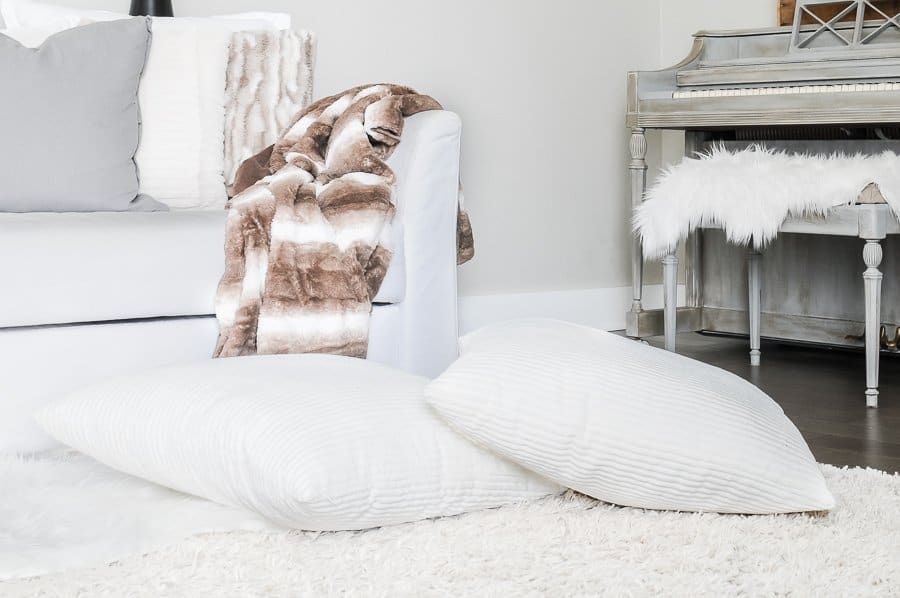 5. Patio Heaters
During the winter months, consider adding heaters to your patio space. When there is fresh snow on the ground, it can be lovely to sit in a seat where you can see the crisp snowfall. By installing quality heaters on the porch space, you can enjoy each and every sunny day, even when it is chilly.
Summary
The winter months are typically filled with blankets, fires, and warm beverages. Instead of keeping your home the same year-round, you can transform the design to ensure that your guests feel relaxed and comfortable when they are in your space. By using neutral colors and fresh designs, you can create the space of your dreams.