Have you ever wondered how people can live in such small apartments? With the rising cost of living, more and more individuals are opting for small apartment living. In cities like New York, Toronto, etc. where space is at a premium, small apartments have become increasingly popular due to their affordability and convenience.
Welcome to the world of small apartment living – where maximizing space efficiency is the name of the game. I have searched the archives of the internet, reached out to real estate agents that offer professional condo staging services, and gone through all my home decor magazines to write this blog for you! 
In it, we'll explore some must-have items that can transform your compact dwelling into a stylish and functional urban oasis. Say goodbye to clutter and hello to smart solutions that will make your small apartment feel spacious and organized. So, let's dive in and discover the key essentials that will revolutionize your small living space!
Essential Small Apartment Must-Haves
What Are The Essential Kitchen Supplies For Small Apartments?
Ah, the heart of the home – the kitchen. Even in a small apartment, you can have a functional and well-equipped cooking space. Compact kitchen appliances are your new best friends. Think mini-fridges, slim dishwashers, and countertop ovens. These space-saving wonders pack a punch without taking up too much precious real estate. To keep your small kitchen organized, invest in drawer dividers, magnetic racks, and hanging storage for utensils and spices. With these essentials in place, you'll be whipping up gourmet meals in no time!
How Can Smart Storage Solutions Maximize Space Efficiency In Small Apartments?
Have you ever wished you could magically create more storage space in your tiny apartment? Well, fret not, because smart storage solutions are here to save the day! Utilizing under-bed storage is a game-changer, allowing you to store off-season clothes, extra bedding, and other bulky items. Wall-mounted shelves provide a vertical storage solution, freeing up valuable floor space. And let's not forget about hidden storage options like ottomans with secret compartments – perfect for stashing away unsightly clutter while doubling as extra seating!
How Can Multifunctional Furniture Optimize Living Areas In Small Apartments?
Small spaces call for big ideas, and that's where multifunctional furniture comes into play. Imagine a sofa that magically transforms into a comfortable bed for overnight guests or a compact dining table that expands to accommodate dinner parties. With transformable furniture, you can create flexible living areas that adapt to your needs. Folding chairs, modular shelving units, and storage ottomans are just a few examples of how you can maximize your space without compromising on style or functionality. Get ready to entertain and relax in style!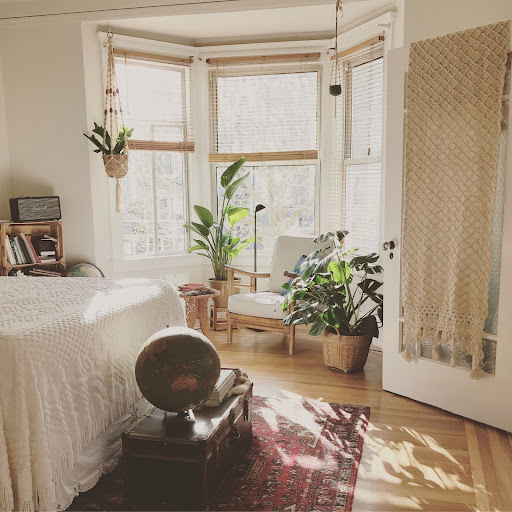 What Are Effective Techniques For Maximizing Lighting & Décor In Small Apartments?
Lighting can make or break the ambiance of your small apartment. To maximize natural light, arrange your furniture strategically, allowing light to flow freely throughout the space. Sheer curtains can also diffuse sunlight while maintaining your privacy. When it comes to artificial lighting, LED bulbs are energy-efficient and provide ample illumination. Track lighting and floor lamps are excellent choices for creating a cozy atmosphere. And don't forget the power of mirrors! Placing them strategically can make your space appear larger and brighter – a win-win situation!
How Can Bathrooms In Small Apartments Be Efficiently Organized?
Bathrooms, albeit small, deserve their fair share of attention. Space-saving bathroom fixtures are your secret weapon. Opt for wall-mounted toilets and compact sinks to maximize floor space. And when it comes to organizing your toiletries, think outside the box. Over-the-door organizers, floating shelves, and magnetic strips can hold all your essentials while keeping the counters clutter-free. With a well-organized bathroom, you'll start and end your days feeling refreshed and ready to conquer the world!
 Conclusion
Congratulations! You've discovered the key items that can transform your small apartment into a stylish and efficient living space. From smart storage solutions to multifunctional furniture, and maximizing lighting to optimizing bathroom organization, you're now armed with the knowledge to create your urban sanctuary. Embrace the possibilities and let your small apartment shine with its newfound functionality and charm. So, go forth and make the most of your space – big things can indeed come in small packages! Spread the word – let the world know that size doesn't matter! 😉