Should you get a contractor for a house extension project? The answer is a definite yes. But you shouldn't leave everything to the contractors. 
A house addition is a huge investment. Even if you're hiring contractors, you need to know the basics to make a concrete plan. 
There are a couple of stages we need to go through. These will help you navigate the planning process and ultimately get you from "inspiration" to "actualization." 
Stages of Planning a House Addition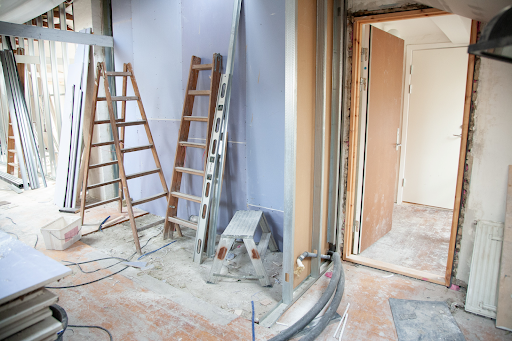 Most would base a house addition project on their budget. But, with the right planning, you'd be surprised at how easy it is to adjust your budget to fit your goals. To help you actualize your goals, here's a quick checklist:
What Type of House Addition Do You Want?
You can choose from a variety of house addition projects. Each one would require a different set of plans, materials, and budget. The most common include the following:
Adding a Second Floor
Have you ever wanted your own lobby? Well, you can! Just add a second floor to your home. Unfortunately, it's not the cheapest option. According to HomeGuide, this can set you back $100 to $300 per square foot. But, it will increase the value of your home. 
The expensive price tag is completely justifiable. You need to pay licensed engineers to inspect your home to ensure that it can handle a second floor. Then, you'd need an architect to design the second floor for you. 
Installing a Basement
Contractors need to lift your house to build a basement underneath. It's a labor-intensive job that can cost you a pretty penny. According to FamilyHandyMan, it can cost $50K to $100K.
For all the effort and capital, you'd get an ROI of 50% to 80% depending on where you live. As a rule of thumb, you might not want a basement if you're in an area with constant rain. 
Building a Sunroom
Sunrooms aren't found in a grade schooler's "parts of the house" assignment. It's a room that showcases the beauty of natural light paired with the comfort of indoor living. 
You can add a sunroom as an extension of your patio or your backyard. Most are separated via sliding doors or French doors. They're fitted with floor-to-ceiling windows to maximize sunlight. 
According to BobVilla, these home extension projects can cost $15K to $100K depending on size and quality. 
Revamping Your Attic
Your attics can be transformed from gloomy "This is where horror films start" storage areas to a livable and aesthetic space with enough elbow grease. 
Contractors are likely to elevate the ceilings to seven feet which is enough room for most (unless you're Gheorghe Muresan of the NBA). 
Remodeling or extending your attic can cost up to $60K or more. In the right conditions and with a bit of tweaking, you can do it for less than $10K
Front, Back, and Side Additions
These are the most common house addition projects that include adding an extra room, bathroom, kitchen, garage, and much more. 
For additional rooms, HomeAdvisor estimates that contractors can charge $80 to $200 per square foot. The price depends on the layout, design, and materials used. 
Now that you have an idea of the type of home extension projects you can go for, the next thing you'd want to do is to check the zoning regulations in your area.
What Are the Zoning Requirements in Your Area?
Getting the right paperwork is essential in every home addition project. Even if you're building on your own property, you'd still be subject to the building standards in your municipality. 
This ensures that you avoid any issues if you'd want to sell your home. Remember, sellers are legally required to disclose unpermitted renovations. 
Research the zoning laws and building codes. In most areas, there will be a maximum allowable height. To streamline this process, go to licensed and experienced local contractors.
Contact Experienced and Local Contractors
Hiring experienced and vetted contractors are one thing. But, if they're experienced AND LOCAL, this means they're used to dealing with zoning regulations in your area. 
Don't go for the first contractor you find or the cheapest one. Make sure to go through reviews and testimonials, take a look at their past work, or get recommendations. 
You might want to know the average price of construction materials so you're not completely in the dark when the bill comes. Use this free construction material calculator to get started.  
Key Takeaways
House additions are a great way to add extra space to your home. But, they can get costly. Make sure that you have a solid plan for the type of addition you want to be installed. As a rule of thumb, you want to remember the following:
The total cost of house addition projects depends on the type of addition, materials, and labor. 

Zoning requirements are necessary to ensure you're building within the legal bounds of your area. 

Always go for experienced, licensed, and local contractors. They know the ins and outs of local zoning regulations.