Are you a first-time homebuyer feeling overwhelmed with navigating the real estate market?
Well, you're not alone! The home-buying process can seem daunting. From getting pre-approved for a mortgage to closing the deal on a home, there are a lot of steps you have to go through.
But fear not! With careful planning and preparation, buying your first home can be an exciting and rewarding experience.
An Airdrie Realtor is here to walk you through each step of the home-buying process. We'll also provide tips on how to make informed decisions along the way. By following these guidelines, you'll be well on your way to finding the perfect home!
Understanding Your Home-Buying Budget
Before embarking on the home-buying process, it's crucial to have a clear understanding of your current finances. Knowing how much you can afford will help avoid disappointment. It will also help you stay within a price range when looking for homes.
Start by calculating your debt-to-income ratio (DTI). To do this, add up all your monthly debt payments. These include credit card bills, car payments, and student loans. Then, divide that number by your gross monthly income. The resulting percentage is your DTI ratio.
This calculation will give you an idea of how much money you have for monthly mortgage payments.
Talk to different mortgage lenders. Also, shop around for mortgage rates to find the best type of mortgage. You can also look into various loan programs for first-time homebuyers.
Remember to maintain a good credit score. This would help you get pre-approved for a mortgage quicker.
Understanding your home-buying budget is critical when looking for homes. It can make the difference between finding dream homes and falling short in reality.
Choosing a Real Estate Agent Who Understands First-Time Buyers' Needs
First-time homebuyers likely need guidance through the complex home-buying process. That's why finding an agent who understands your needs and priorities is essential.
Start by researching real estate agents in your area. Read reviews online from past clients. You can also talk to friends and family for referrals.
When interviewing potential agents, ask questions such as how many first-time buyers they've worked with. Also, ask how they can assist with navigating the home-buying process. It would also help if you asked what resources they have available.
A good agent will help explain common pitfalls. They will offer sound advice on properties that might be a good fit for you. They will also negotiate a fair price on your behalf. And finally, they'll walk you through every step of the closing process.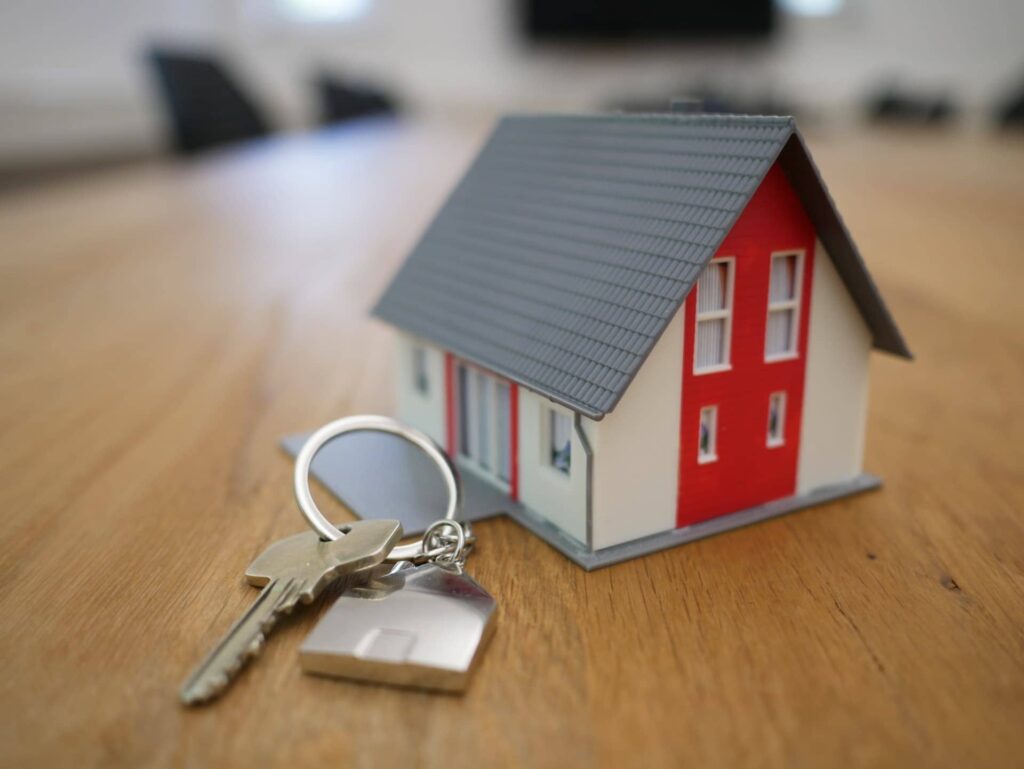 Remember that buying a home is one of the biggest investments you'll ever make. Choose an agent who knows the local housing market conditions well. You want someone who is patient and has your best interests at heart.
Deciding on the Type of Home You Want to Buy
Before diving into a home search, first-time homebuyers must decide on the type of home they want to buy. The decision may depend on personal preferences, lifestyle, location, or budget.
One option is to consider a single-family home. This is a standalone property that offers privacy and space. This type of home is ideal for families or individuals who prioritize having a yard or outdoor space.
Another option is a condominium or townhouse. These properties provide lower maintenance requirements. This is because most exterior maintenance matters are handled by the Homeowners Association (HOA). However, be aware that HOAs will have fees that can impact affordability.
It's also important to consider the geographical location when deciding on what type of property to purchase. With careful consideration, you'll be better equipped to decide on the home best suited for your needs.
Researching and Touring Potential Homes
Researching and touring potential homes is an exciting step in the home-buying process. But, it also requires a certain level of organization and preparedness to make the most of your time.
Start by researching online. Take advantage of real estate websites that feature photos, virtual tours, and detailed descriptions of homes. Create a list of your top choices and save them for later reference.
It's also essential to research the neighborhood surrounding each potential home. Look into local schools, crime rates, amenities, and transportation options. This is to ensure that the location will meet your needs.
Once you've narrowed down your choices, schedule tours with your real estate agent. And as you walk through each home, take note of any potential issues or necessary repairs.
By thoroughly researching and touring potential homes, you'll better understand what you're looking for. You'll also be able to make an informed decision when putting in an offer.
Putting Together a Competitive Offer that is Attractive to Sellers
Once you've found the right property, you must put together an offer to persuade sellers to choose your bid in a competitive housing market. So how do you ensure that your offer stands out from everyone else's?
The key is researching and working closely with your real estate agent. First, find out the sale price of similar homes in the area. Then, use that information as a basis for negotiating the purchase price.
Your real estate agent can help you write a personalized letter to the seller. They can highlight any unique aspects of the transaction that might be particularly compelling. This personal touch can make all the difference in persuading sellers to choose your offer.
To further sweeten your offer, consider offering additional incentives. You may also want to keep contingencies to a minimum. With these extra perks in your offer, you'll be well on your way to securing a winning bid!
Preparing for Closing Day and Finalizing the Purchase
Preparing for closing day and finalizing the purchase of your first home is an exciting and significant milestone. Here are some tips to prepare you for this final stage of your journey to homeownership.
First, review all documents related to the transaction. You'll also need to bring identification and proof of insurance. You'll also go over some documents with your real estate agent or attorney present. These include the sales contract, title report, and other loan-related paperwork.
You'll need to pay closing costs on this day, too. These can include lender fees, property taxes, and title insurance fees. Closing costs usually add up to 2–5% of the purchase price.
Don't forget about inspections throughout the process, either. They are crucial for ensuring everything looks great on paper and in person!
Before signing on the dotted line, make sure you understand every document thoroughly. Once everything is settled, take lots of pictures to document your milestone. Congratulations on your new home!
Navigating the Home-Buying Process for the First Time
Navigating the home-buying process as a first-time homebuyer may seem overwhelming. But with patience and careful research, you can make your dream of homeownership a reality.
Don't be afraid to ask questions. Seek advice from experts. And take your time in choosing the perfect home. Remember that this is an exciting new chapter in your life. So embrace it with open arms and enjoy the journey!