Has the time come for you to replace the flooring in your home, whether that's just one room or the entire house? Is the current flooring looking worse for wear and in desperate need of an update? Flooring is not only functional but it can help to bring a design concept together and add a sense of style, luxury, elegance and warmth to the space. But with so many different types of flooring to choose from, it can also be quite overwhelming to wade through the options and pick that one perfect material.
To help make the process a little easier on you, here are some tips you can use that will help you find the right type of flooring for your home.
When to Choose Laminate Flooring
If you want to look at a material that has grown in popularity quite a bit over the past couple of decades, look no further than laminate flooring. Laminate flooring gives the illusion of hardwood flooring, yet it is a fraction of the cost and, if you're a handy enough person, you can install it yourself and save even more money.
Another thing that people don't always realise about laminate flooring is that it is water-resistant, making it perfect for those spaces in the home where spills could be an issue. This could include rooms like the kitchen or the bathroom. 
You'll find a huge variety of laminate flooring to choose from in all different finishes, colours, grains and sizes.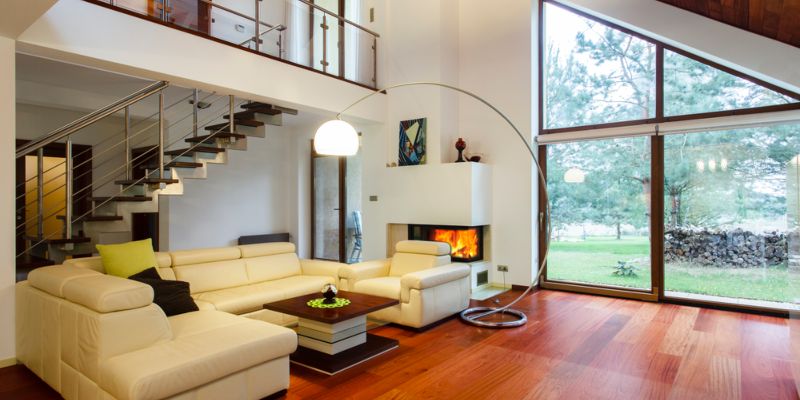 When to Choose Carpeting
Carpeting doesn't always get the credit it deserves and can sometimes be viewed as dated. Well, it's time to think again because today's carpeting has come a long way in terms of look, feel and quality. It also happens to be one of the most cost-effective flooring options. 
So, which rooms does carpeting work best in? Carpeting tends to be a great choice for bedrooms where you want to create a sense of warmth and cosiness. Just imagine stepping out of bed in the morning onto a soft, plush and luxurious carpeted floor. This type of flooring is also common in a lounge or living room. 
When to Choose Engineered Hardwood Flooring
Then we have engineered hardwood floor options, which tend to be at the top of the list for most homeowners. Is there anything more elegant and stylish than hardwood flooring throughout the home? It instantly elevates all the furniture in the house, adds character to the space, creates a welcoming atmosphere, and works with almost any design style. In terms of which rooms this material doesn't work in, it is the same as a carpet – avoid putting hardwood in the kitchen and bathrooms. Hardwood does not take well to water and moisture and can cause it to swell and even become stained (due to spills).
If you're ready to update the look of your home and aren't sure where to begin, you may want to consider laying all new flooring as it will have a massive impact on the overall design.