There are various professional services in the business of garage doors. Many technicians and specialists undergo training to provide top-notch work in giving you the best doors for your garage. 
There may be some terms that can be intimidating and new to you. An example is these two services: Garage Door Panel Replacement and Garage Door Installation. What sets these two apart? Which service should you choose?
Let's start by understanding the differences between them and when it is appropriate to avail of either the replacement or installation services. The terms may seem to be confusing for the layman so we're here to clarify when to optimally use the services. 
How panel replacements and installations are different
A panel replacement service is a solution for damaged panels. When there's an unsightly dent tainting the curb appeal of your beautiful panels, replacing the dented panel is one of the solutions you can apply. Panels make up for the most prominent and visual part of your mechanism. If you want to maintain the beautiful and undamaged condition of the panels, a panel replacement does the trick. 
On the other hand, an installation scopes on all the parts of the mechanism. The door springs, cables, opener, tracks, rollers, sensors, and door panels are the essential parts of the door system. Brand new door models often come with all these parts to support the heavy door slabs that guard your garage. Investing in an installation service is one of the ways to have long-lasting doors.
In terms of pricing, a complete installation service will cost more than the door panel replacement. Remember, you have a brand-new system with respective components, which quickly adds up the total cost. Not to mention, installations can take longer, as panel replacements only need work on one part of the entire mechanism.
If you're considering to get either a garage door panel replacement or a garage door installation, you can always find a garage door repair company near you in an online business directory and get trained technicians to get the job done for you.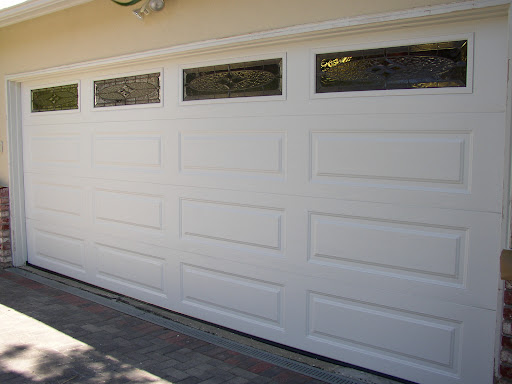 When to choose a garage door panel replacement
It may be tricky to decide about which service you should choose. After all, whether you replace the panel or install brand new doors, your property benefits from the decision. Take these as signs on when to choose a panel replacement for your property:

You only have the issue of a dented garage door panel

The door panels need a little boost and restoration from cracks, scratches, etc.

There are no problems with the other parts of the mechanism, i.e.,

broken springs

, loose cables, faulty openers

 

You have less budget to focus on a complete garage rehaul, but you still want aesthetic door fronts
When to choose garage door installation
Let's switch this the other way. You may not be sure that installing a new garage door is the right move for you. Take these as some of the common reasons or causes to book for a complete installation instead.

You want to invest more in your property to get a value appraisal

You are currently renovating your household, and you want new doors to highlight improved curb appeal

You have more budget for complete and brand-new models
Whichever service you choose, it's best to consult with professionals beforehand. Do your initial inspection first to guarantee that you still have a safe garage. Schedule your panel replacement or installation service as necessary. It is recommended to have garage door maintenance on a yearly basis. 
Remember garage door repair companies also provide many more services, such as garage door spring repair and garage door opener repair in order to help you fix the system of your garage door. Also, it is very important mentioning that the safety of your house is a must, therefore if you would like to ensure the security of it, you may think about contacting a professional Locksmith service.