Attempting to renovate an older home that has been neglected for some time may be an onerous task. You don't have to redesign your whole house. You may give your whole house the appearance of being more current by making a few modest adjustments here and there. You'll be able to save money and put more of your attention and energy into the aspects of the big makeover that are most important to you if you tackle these minor jobs first.
The following are some home improvement tips to give your property a more contemporary appearance.
Improve the Fixtures and Appliances in Your Home.
A significant number of older houses still retain hardware made of brass or gold. It's amazing how even the smallest changes can completely transform the look of a room. To give your house a fresh appearance, you may choose from an almost infinite variety of designs and finishes. The greatest thing is that you can do it yourself, and it can even be done over the course of a weekend. You don't have to get in touch with any experts!
On the other hand, changing appliances is a more difficult and expensive endeavour. There is a wide selection of models available, and some of these models include refrigerators, ovens, and dishwashers. Depending on the importance of the task at hand and the resources at your disposal, you may need to spread it out over a longer period of time. Nevertheless, you may enhance the aesthetic of your house as well as its utility by replacing obsolete equipment with contemporary ones.
Walls, floors, and countertops should all be given a new coat of paint.
Wallpaper is experiencing something of a renaissance. However, it is essential to keep in mind that older design patterns and styles might give the impression that a house is much older than it really is. A room might seem more dated if it has paint that has faded. You may get the most out of a room by thoroughly cleaning it and then painting it with a fresh coat of paint in a vibrant new colour. A space may be given a splash of colour and more visual appeal with the addition of an accent wall.
Create an orderly arrangement with a colour palette that is consistent.
A colour palette that is harmonious and unbroken is another fantastic approach to provide a more contemporary feel to an older property. When it comes to interior design, neutral walls serve as an excellent background for colourful accessories and jolts of colour. It is recommended that all of the rooms in your house utilise the same colour family so that there is a feeling of continuity and equilibrium across the space. When your décor is updated often, you will find that using neutral paint colours is much simpler. They look fantastic when paired with a wide variety of accent colours.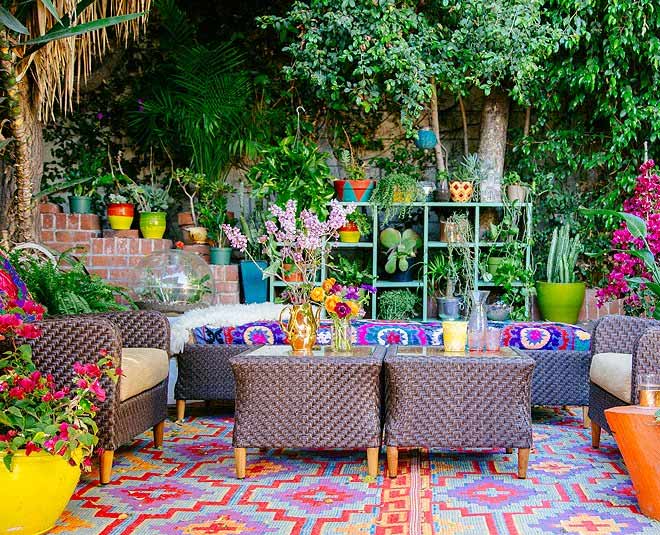 Even if you don't have the money to break down walls, there are still numerous things you can do to make your space seem more open. The furniture in your home should be organised such that it is simple to get from one area to another. Keep the areas around doorways and thresholds clear.
Enhance the Lighting in the Interior
Even though it's possible that upgrading your home's lighting isn't the first thing that comes to mind when you're considering making improvements, we guarantee that making these changes will have a big effect on how you feel. In the majority of older houses, the kitchen is illuminated by a single rectangular fluorescent light, while the bedrooms and living rooms are equipped with fan-light kits. These lights do not give an even dispersion of light and have the potential to make the space darker. Despite this, they are not terrible.
The outside of contemporary houses is often where one begins. When people come to the site, the very first thing they see is this. Adding colour to your landscape, painting your front door, and installing exterior lighting are all great ways to make your property more attractive to potential buyers. We installed bespoke shutters to our client's front yard so that it would have more charm and character. This was a fun job that we completed for our client a few years ago. We also provide iron doors that may be installed on the outside of your property to give a touch of grandeur and charm.