A family home is one of the greatest investments you can make, as it signifies security both now and in the future. As such, it's essential that you recognize the warning signs that your home might have a structural problem that could make it unsafe and drastically lower its value when you choose to sell.
Twice a year, you should inspect your home for damage, including in those areas that might not be obvious, such as the foundation. Taking immediate care of these issues can ensure that the damage doesn't spread, and it can save you thousands of dollars in repair costs down the line. This is especially true of foundations, which can necessitate incredibly costly interventions should the issue not be quickly rectified.
What should you look for when considering whether your foundation is damaged? Here are some key issues to assess when deciding whether you need to contact a qualified Kansas City foundation repair contractor to repair your home's foundation.
Cracks in interior or exterior walls
The two biggest signs of foundational damage are cracks in the exterior walls or cracks in the interior walls. Such cracks can appear for a variety of reasons, including excessive damp or simple decay of the brick or drywall in the home. However, there are a few key signs that there might be something more serious afoot.
For exterior walls, large cracks in zigzag patterns or exterior walls bowing outwards can suggest that the issue isn't just simple degradation of building materials over time, but a problem with the foundation that needs to be addressed immediately. In the interior, diagonal cracks, those along the floor or ceiling, and peeling wallpaper can be signals that you need to get a trustworthy foundation repair contractor on the case. Interior walls that are crumbling, sagging, or bowing might also mean that the foundation is unsteady.
Cabinets or counters separating from the walls
If your cabinets or counters suddenly seem a little sideways, this could indicate that the foundation has become uneven – a serious issue that should spur an immediate call to a trustworthy foundation repair contractor. When the foundation sags or shifts, the house is no longer level, and this means the walls will also become even. Anything attached to the walls, such as cabinets and counters, will therefore sag as they're pulled by gravity.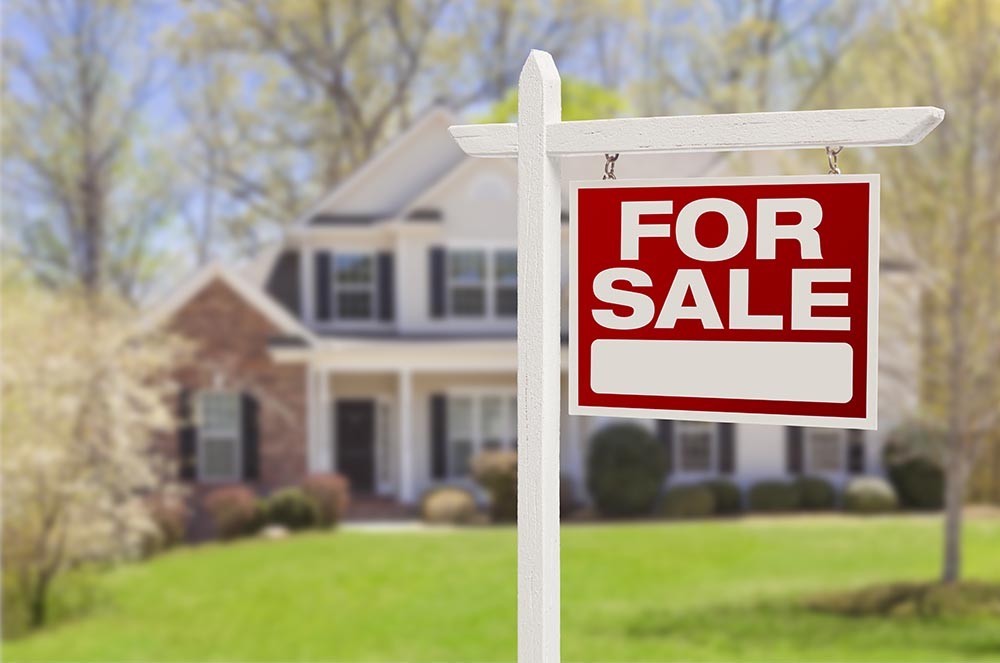 Doors suddenly sticking – especially during times of low humidity
It's normal for doors to swell just slightly when it's hot and muggy outside, and this can make it a bit hard to open them. However, if you find that your doors are sticking during the winter and fall, this can indicate that your foundation is now uneven. Just as with cabinets and counters, the doors will strive to become even with respect to the ground, and this means they may push against the doorway or grind against the door sill, making it hard to open.
Drainage issues and mildew
If it's been relatively dry recently but your home suddenly reeks of mildew, this can indicate a drainage issue, which can be caused by a shifted or cracked foundation. Pipes might leak inside the walls, creating a damp environment perfect for mildew; they might also become blocked, and you might notice that your water pressure has dropped dramatically or your sinks constantly back up.
Once you've eliminated more basic causes, like lime buildup in the pipes or a clog, it's time to consider that there may be something the matter with the foundation of your home.
Sagging or squeaky floors
Floors, like every other part of a home, deteriorate over time: they might be worn down by constant use, or the floorboards might separate just a little, causing them to bounce or squeak. However, if you find this in more than a few isolated places, or see that parts of the floor are starting to sag, this might indicate a more serious issue with your foundation rather than normal wear and tear.
A quick way to check this is to roll a marble across the floor. If the marble suddenly stops or slows in a certain place, this can indicate that there's a dip in the flooring; likewise, if it starts to roll backward, you might have an uneven floor that should be checked out. It might seem silly, but this, along with other signs, might tell you it's time to bring in a foundation repair contractor to take a look at your home's structural integrity.
Final thoughts
A home is made of many systems, and they all work together to make a safe place for your family. If you notice multiple of these systems are not working correctly, it might be time to consider that there's a bigger issue: a problem with your foundation. Watch for all of these signs, and if you notice more than one, get in touch with a qualified foundation repair contractor right away. It'll give you peace of mind and protect your most important assets: your home and, more importantly, your family.