Dispensing various materials such as adhesives, sealants, and epoxy requires precision, control, and efficiency. Whether you're a DIY enthusiast or a professional contractor, having the right tools at your disposal can significantly enhance your dispensing game. In this article, we'll explore some essential tools that can help you achieve better results while making your dispensing tasks a breeze.
One of the key players in the realm of high-quality tools offers a range of dispensing options that can elevate your work to the next level. From variable speed tools to cross-platform batteries, let's dive into the tools that can enhance your dispensing capabilities.
Variable speed is a crucial feature when it comes to dispensing materials. These tools, including applicator guns, allow you to choose how quickly or slowly you dispense the substance, giving you greater control over the application process. This feature is particularly useful when working with different viscosities of materials or when precision is paramount. By being able to adjust the speed, you can ensure an even and smooth dispensing, reducing the chances of messy applications or wastage.
Cross-platform batteries are another game-changer in the dispensing realm. With a wide range of batteries that are compatible with various tools, including applicator guns, you can use any battery you have on hand, eliminating the need for multiple battery types. This convenience ensures that you can keep working without interruptions, especially during long projects. Whether you have a 10 oz cartridge or sausages of material, these cross-platform batteries can power your dispensing tools efficiently.
Speaking of batteries, the reliability of power sources is evident in the selection available. With high-quality batteries, including those suitable for applicator guns, you can trust that your dispensing tools will perform optimally, delivering consistent power for smooth and uninterrupted operations. The last thing you want is for your battery to die in the middle of an important task. These batteries are designed to offer long-lasting power, ensuring you can complete your dispensing jobs without unnecessary interruptions.
When it comes to dispensing tools you have a range of options suitable for different applications. From standard sizes like the 10 oz cartridge to sausages and even epoxy, these tools are designed to handle various materials with ease. This versatility is crucial, as different projects may require different dispensing methods. By having the right tools at hand you can tackle any dispensing job efficiently and effectively.
In addition to the tools themselves, it's worth mentioning the importance of accessories and add-ons. A wide array of attachments and tips can further enhance your dispensing experience. These accessories cater to different needs, such as precision dispensing or reaching tight corners. By utilizing these add-ons, you can customize your dispensing tool to suit your specific requirements, ensuring flawless application every time.
In conclusion, stepping up your dispensing game requires equipping yourself with the right tools. Various options are available that can help you achieve optimal results. From variable speed tools to cross-platform batteries, these tools provide the control and power needed for precise and efficient dispensing. They are designed to handle various materials, including standard sizes like the 10 oz cartridge, sausages, and even epoxy. Additionally, the availability of accessories and add-ons further enhances the versatility of the dispensing tools.
Remember, having the right tools not only improves the quality of your work but also increases your efficiency, saving you time and effort. So, why settle for subpar results when you can elevate your dispensing game with the right tools? These tools empower you to achieve precise and flawless dispensing, regardless of the material or project at hand.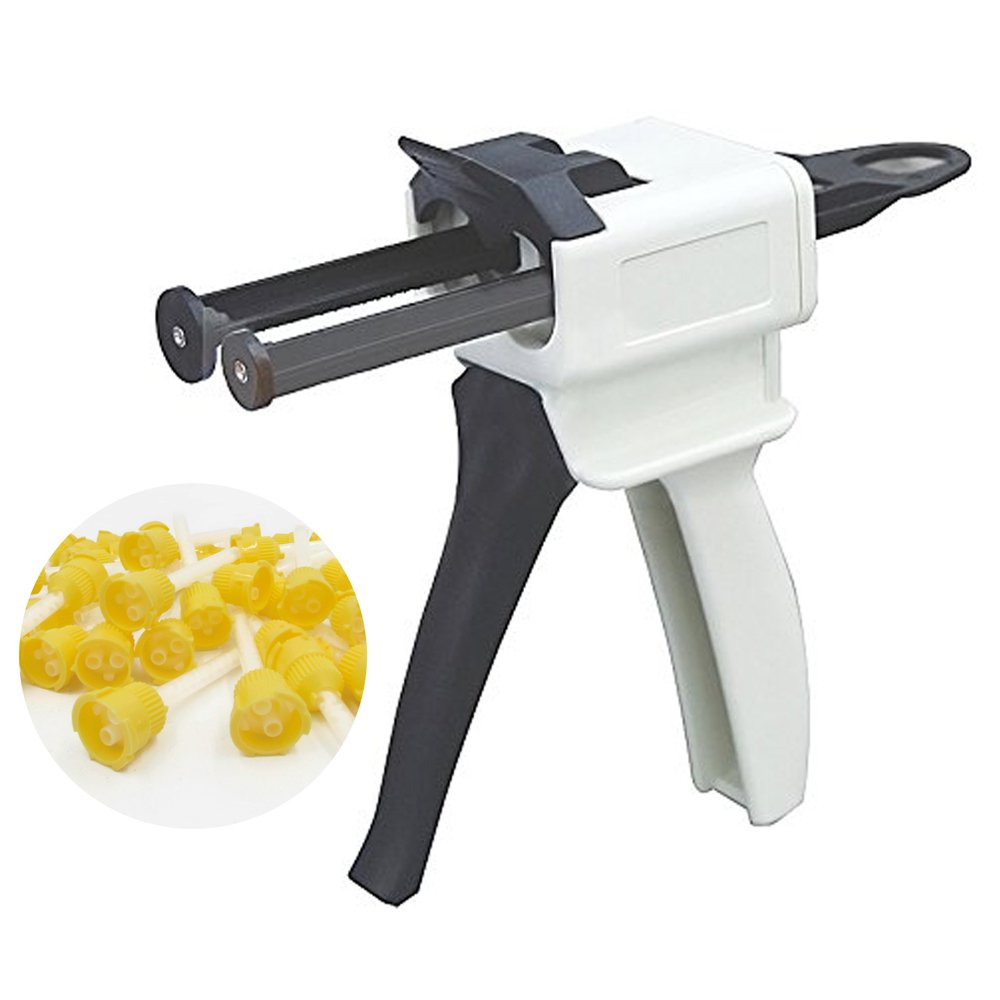 By incorporating applicator guns into your dispensing toolkit, you gain an invaluable asset that provides controlled application and seamless results. The ergonomic design of applicator guns allows for comfortable handling and maneuverability, ensuring smooth operation throughout the dispensing process. Whether you're working on a small-scale DIY project or tackling large-scale professional endeavors, applicator guns enable you to dispense materials with utmost accuracy and efficiency.
Furthermore, applicator guns offer versatility in terms of interchangeable nozzles and tips. These accessories allow you to tailor your dispensing technique to suit specific requirements. Whether you need to dispense adhesive in narrow crevices or apply sealant in hard-to-reach corners, the variety of available attachments for applicator guns ensures that you can achieve precise and targeted dispensing, resulting in impeccable outcomes.
When it comes to optimizing your dispensing tools, the inclusion of applicator guns offers a host of benefits. Their compatibility with variable speed options allows you to control the flow of materials, ensuring consistent application and minimizing waste. The ability to adjust the dispensing speed grants you enhanced precision, especially when working with materials of varying viscosities. With applicator guns, you have the flexibility to adapt to the demands of different projects, guaranteeing exceptional results every time.
In conjunction with the aforementioned features, the cross-platform battery compatibility provided by reputable tool manufacturers enhances the performance of applicator guns. With dependable and long-lasting power sources, such as those offered by reputable brands, you can complete your dispensing tasks without worrying about battery life or interruptions. The compatibility of applicator guns with these cross-platform batteries ensures seamless integration into your existing tool lineup, maximizing efficiency and convenience.
In summary, when it comes to stepping up your dispensing game, incorporating applicator guns into your toolkit can make a world of difference. These tools provide precise control, ergonomic design, and versatile attachments to cater to your specific dispensing needs. With their compatibility with variable speed options and cross-platform batteries, you can achieve optimal results while maintaining efficiency and uninterrupted workflow. By embracing the power of applicator guns, you elevate your dispensing capabilities to new heights, delivering professional-grade outcomes in your projects.
Remember, the quality of your dispensing work depends on the tools you employ. By investing in reliable and versatile tools like applicator guns, you equip yourself with the means to achieve exceptional results, whether you're a seasoned professional or an enthusiastic DIYer. So, don't settle for mediocre dispensing—step up your game and experience the transformative impact of incorporating applicator guns into your arsenal of tools.