As the saying goes, the kitchen is the "heart of the house".  Since remodelling your kitchen is such a large project, you must get it right the first time. The remodeling process can be intimidating for those who have never done a kitchen renovation before. When finding information, sourcing ideas online, and inspecting samples at your local store can sound appealing, it's critical to see the larger picture before moving forwards. A modern kitchen redesign will be one of the most important tasks you can ever do for your home is completed correctly.
The following are some of the things you should think about before starting to remodel your kitchen
Starting with a plan
When it comes to kitchen renovations everything seems exciting. Instead of going overboard with changes, take a step back and decide what you really want. Make a list of things and appliances you can salvage and use later in your new kitchen. Then, make a list of things you wish to change – a fresh coat of paint, good backsplash tiles, new cabinets. Avoid making unnecessary changes to your existing structure and the layout is sound. Also, decide on the look you want to go for in this renovation. Do you want to give it a modern or vintage vibe? What colour scheme do you want to go with? Do you want a breakfast bar or a dining table in your kitchen? Do you want more natural light? Do you need more preparation space? For that reason, bring all of your ideas together onto one mood board to stay organized and ensure everything works well aesthetically. 
Budget is important
Whether you are making small changes or redesigning and remodeling the entire kitchen, it's important to keep on budget. Kitchen renovations will cost anything from $5,000 to $45,000 or more depending on what you are taking on. To know how much your kitchen renovation costs, read our latest guide.  When you are thinking of ideas, it's easy to go overboard and overspend. Working within a budget helps to make decisions, not only about lighting and tiles but the many and varied labour costs involved, from plumbing to waterproofing and speciality trades. The budget will vary depending on the kind of facelift that you want to give your kitchen. The size of the kitchen is another factor that you need to consider seriously.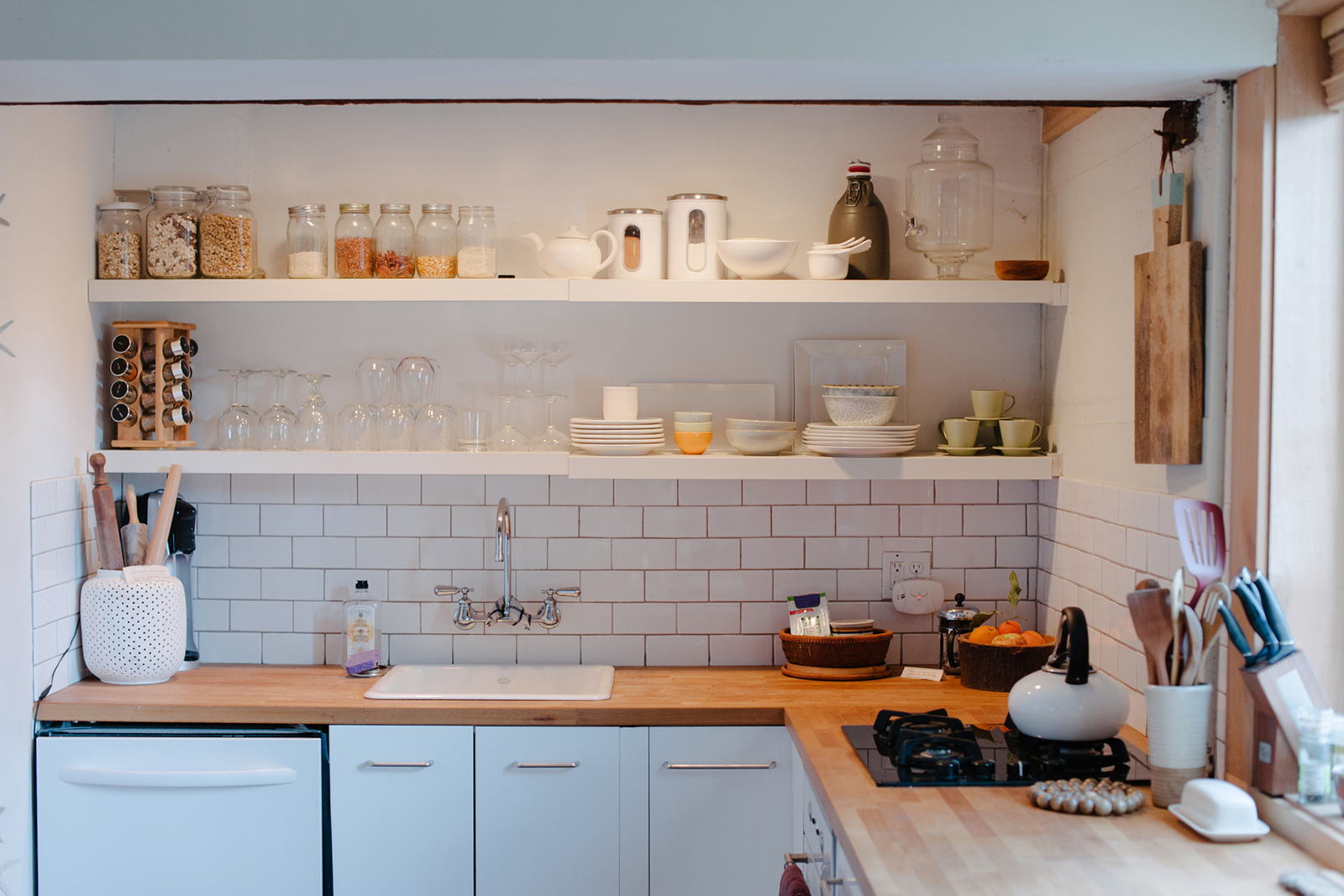 If you're planning to remodel to enhance the appeal of the kitchen with new things (such as replacing the floor tiles or installing a benchtop over repainting the walls or replacing appliances), then you will need to have a larger budget. Be sure to add in a little extra for unexpected problems. make the most of your money and add value. 
Make the most of your space
If you have a small kitchen or a lot of appliances and kitchen items to store, this one is for you. There is often lots of wasted or inaccessible space in kitchens. The key is tailoring the size of your drawers to fit what they'll need to accommodate, such as the bin, bags and large pots and pans. Open shelving will function as a display and an easy-to-reach place for the things you use frequently. To create more storage space in a compact kitchen, build shelving up the walls, attach hooks on the backs of doors and run a long rail above your benchtop to hang utensils. To save money, keep most of the appliances and kitchen utensils you already have and splurge on the ones you absolutely need. You could replace the door handles with something new for a fast and easy change if you're satisfied with the doors but want to make a small change. A new style or shape may give an otherwise familiar piece of furniture a whole new dimension.
Don't rush your timeline
One of the most important things to do before starting your renovation is to take your time to consult the experts to talk through in detail your budget, lifestyle requirements and ideas and allow your kitchen renovation to reflect this. If you're getting quotes from multiple companies make sure that they are from comparative companies'. For example, a builder may provide the cheapest quote but will not provide a full turn-key service if you want your tiles changed or walls painted. Also, remember to not get trapped into quick timeframes. Take your time to find the right people for the project to ensure the job is done right. A reputable tradie will always provide you with detailed kitchen renovation quotes.
All you need are some ground rules to get you started to make sure that your kitchen remodeling doesn't get out of hand. However, don't forget to have a contingency budget in case your project pulls a surprise on you!