It is not uncommon for people to buy fixer-uppers with no actual do-it-yourself experience, lured by romantic notions of home renovation based on what they've watched on TV. It's also not uncommon for these same people to quickly realize they are in over their heads, but even if you have virtually no experience hammering a nail or painting a room, this doesn't have to be the case for you. The steps below can help you go from novice DIY-er to confident home repair person. You may not be ready to start flipping houses after just a few months, but you'll probably be surprised at how much you can do on your own.
Start Small
You need to learn basics, so start with something easy, such as painting an interior wall of your house. Building something small, such as a bookcase, can give you a feel for cutting and measuring. The two things you should not undertake at this point are plumbing or electricity jobs, which are only for advanced DIY-er's and can be dangerous. Some people say amateurs should never attempt these. A lot of satisfied amateurs would argue otherwise, so this is largely a matter of personal skill and preference, but steer clear of them for now.
Know Your Budget
You need to know what you can spend before you can embark on your project. This can also keep your focus small in scale, which is fine for a beginner. For example, you may want to start by working on just one room in your house. You can take out a personal loan to help pay for the renovation. Be sure to thoroughly explore what is out there, and keep in mind that applying is not a long process. In fact, you can get matched with loan options in under 60 seconds.
Have a Plan
People who buy fixer-uppers generally work on their home slowly, as they have the spare time and money to proceed. The danger here is that the work is piecemeal, lacking a coherent vision. This can be a big problem as the job progresses, leaving you with a mishmash of styles and approaches throughout the house or even in a single room. Take the time to think about the entire project through at the start. Look online or in magazines for ideas. As a beginner, you may even want to consult professionals just to make sure that your ideas are feasible. During this stage, you should also do your research to minimize mistakes, money wasted and potentially catastrophic mistakes. For example, the time to learn how to identify a load-bearing wall is before you get started and not as you are in the process of knocking it down.
The Tools You Need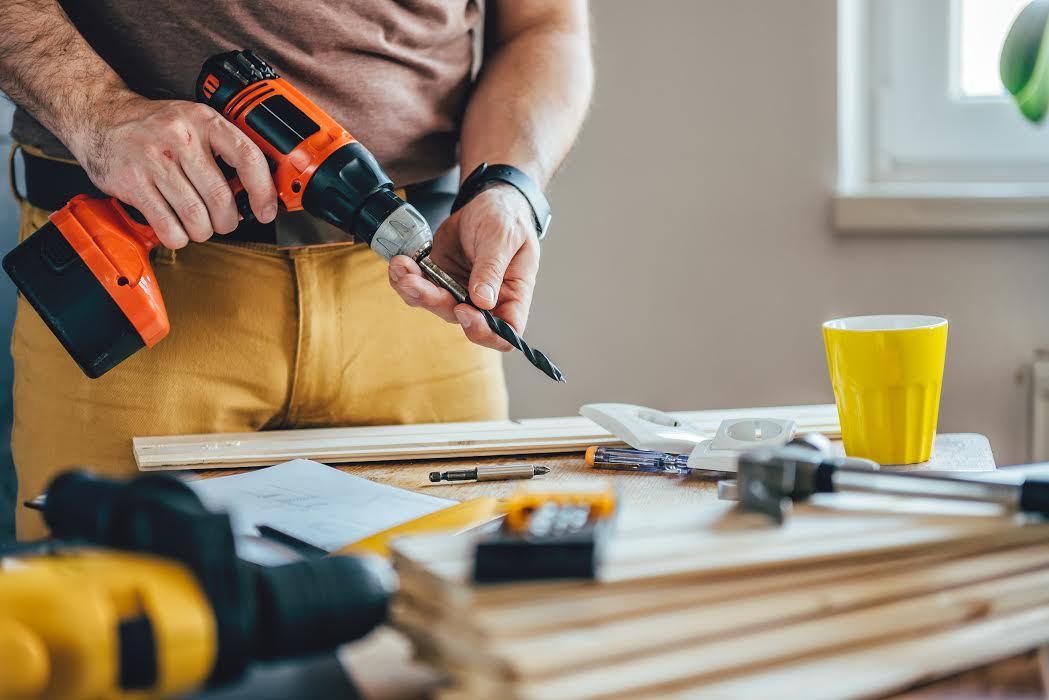 While it seems obvious to point out that you need the right tools for the right job, you might be surprised at how many people are trying to do home renovation with a hammer they inherited from their dad and some tools they found in the shed of the house they bought. It is really worth investing in good tools, which can serve you well for years and make your life much easier.