Like any other living thing, relocating your houseplants is risky as well, they will also need time to adjust themselves to a new environment. You must handle them with extra care to keep them protected during the entire shifting process as they are sensitive.
It's really difficult to shift your favourite plants in their best condition because sudden changes of light, temperature, etc., can easily cause damage to your plants. But with proper planning, you can carefully transport your houseplants to your new location and help them grow there, to have a beautiful garden at your new home.
Give good care to your plants during the moving day, so they can easily adjust to your new house environment. We understand that while shifting, you have a lot of goods that need your complete attention to pack and move them safely to your new destination. During shifting people experience a lot of stress like packing and moving their items safely, cautiously loading them, choose a best-fit truck, hiring reliable packers and movers, etc., and this is the major reason people fail to concentrate on packing and moving their plants correctly.
But when it comes to moving your plants, it is important to know the right way of shifting them, so they are absolutely safe during the entire relocation process. They can't be packed in box, like how you pack your other belongings because your plants might die without proper sunlight and oxygen.
You don't have to stress about it so much anymore, and we are here to guide you on how you can move your houseplants safely to your new home.
How to properly pack your plants
Firstly, place an automatic plant watering device in the pot to ensure your plants are watered on time, during the move.
Then, make holes in a carry bag and cover the leaves of your plants; making holes will allow air to flow in and out, and keep your plant alive.
Now place the pot in a polypropylene bag and tie it tightly, doing this will ensure the safety of the pot as well as soil in it.
Tape the lower part of the boxes and place your pots inside, and fill extra space with old newspaper or packing materials so that the pots don't move inside the box and get damaged.
Lastly, don't forget to label the box "Plants" or "Fragile", etc.
Before moving day
Time of the year
It's not a good idea to move your plants during the summer season, as the temperature is already hot, and dry, it can easily damage your plants. You can shift your plants during summer, but you will have to take extra care and precautions to ensure your plants are safely transported and mover.
Trim your plants before moving
To conserve the energy of your plants during relocation, make sure they are healthy. One of the best ways to move your plant safely is to trim all dead and extra branches, leaves, etc. so that your plants will not waste energy on spare parts.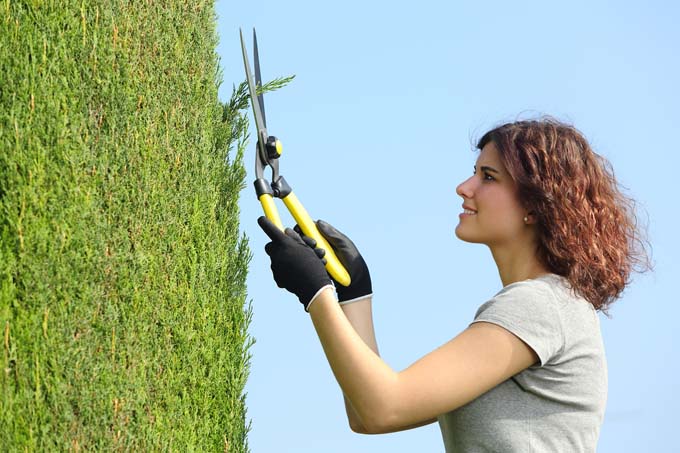 Re-pot small plants in a plastic container
To relocate your plants easily, take them out of heavy pots, and re-pot your plants in plastic containers few weeks before your moving day. They will make them easy to carry and reduce risk of damage.
Water plants before shifting day/ install automatic watering device
Water your plants appropriately 2-3 days before moving day, so that soil remains moist during transportation, or simply install an automatic plant watering device to pot to keep your plants hydrated.
On the moving day
Place your plants at the end
Always keep in mind that your plants are sensitive, so while relocating, your plants must be the last thing you pack and load, & also the first thing you unload and unpack at your new home.
Try to Shift them in your car (if possible)
Relocating your plants with you is easy and quick too, you can also take care of them from sunlight, rain, etc., during the transit.
After Shifting to your new Home
Some of your plants might have turned yellow during the move. Don't panic; this usually happens as a temporary protection reaction due to the sudden change of environment. Take proper care, and your plant will start growing again.
Once you have safely moved your plant to your new location, they will take some time to adjust to a new environment there. Don't forget to take them out of plastic bags and keep them in a place where they get sufficient sunlight and water them.
If you have placed your plants in a plastic container for your move, remember to place them back in their pots, once they start adjusting to the environment of your new home.
We hope that the tip discussed above has provided you with enough information about how to take proper care of your plants during the move. You can also hire genuine moving companies in Delhi, who can aid you and assure you that your plants will be moved safely without any damage.