Many homeowners assume that their roof will protect them from storms, winds, harsh weather, and other elements. Although your roof will withstand these conditions for many years to come, it is essential to perform a roof inspection after such events.
According to Clear Vision Construction, homeowners should perform a roof inspection at least once every year. Your roof can get damaged in time. The presence of water leaks, missing shingles, or mold can all lead to more significant problems if you notice them too late.
Although some roofing repairs are possible, avoiding roof inspections and maintenance can lead to entire roof replacements much earlier than expected. Regular maintenance is essential in prolonging the lifespan of your roof, and this is why a roof inspection is needed.
Professional Roof Inspection & Routine Inspection
There are two types of roof inspections. First, it's the professional roof inspection, where experienced roofers come to your home and analyze every aspect of your roof and its standing. Due to their trained eye, roof contractors can offer you professional advice on maintaining your roof or if your roof needs any modifications and repairs.
A roofing inspector knows exactly what to look for, looking at all the structures, materials, and interiors. They will evaluate uneven roof planes, look for sagging, and check the gutter system, fascia, and soffit. They might be able to estimate even how long your roof will last.
Your attic will also be analyzed, especially the ventilation, as it can lead to heat and moisture. Loose, missing, or curling shingles, stains, moss, rust, or missing flashing or fasteners are also verified. Water stains, mildew, rot, and other damages that might be caused due to leakage will also be checked.
Roof inspectors might also perform a quality inspection to check for any defects in design. This includes inadequate flashing. The other type of roof inspection is when you inspect it. You should review your roof often, especially after harsh weather. 
Missing shingles or debris accumulated in your gutters can be fixed without the need for professional assistance. However, if you spot any damages that seem major or you don't know how to deal with them, call in a professional. Every minor damage can lead to significant damage when it comes to roofs. Fixing a problem once it's discovered is essential.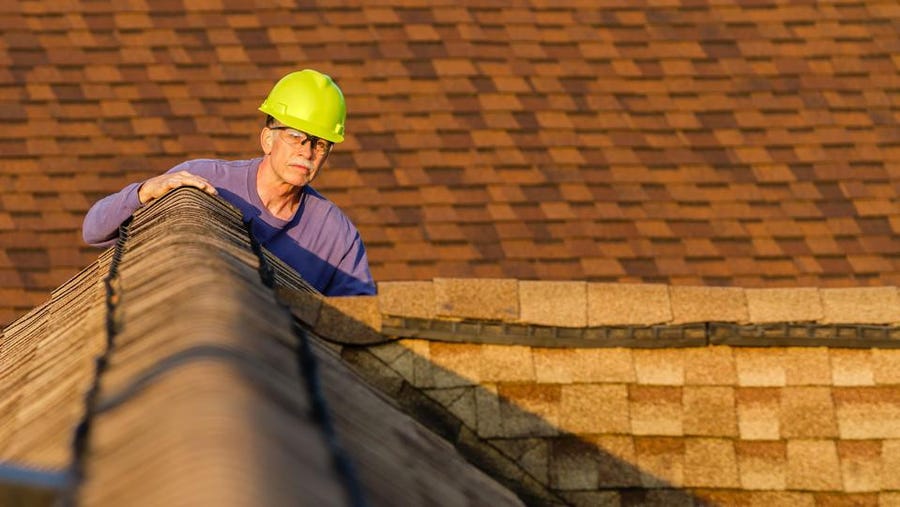 When To Schedule Roof Inspections
When it comes to roof inspections, professionals understand that time is crucial. If your roof inspection finds some needed repairs, but it's too near to winter and cold weather, you'll have to put off the job until the spring. Winter is not only dangerous for roofers to work in, but it may also impair how effectively roofing materials install, so it's wise to prevent it entirely.
The ideal time to get your roof evaluated is typically in the late summer or early fall. You'll want to make sure your roof and gutters are in good shape before winter arrives so they can weather the snow and ice. Ice dams can occur on roofs that aren't adequately shedding or aren't well insulated. A roof inspection can detect this and correct it before any more problems arise.
Try to schedule your roof inspection midyear or as soon as you suspect that something might be wrong with your roof.