The time has come to sell your home. You know that before you sell, you need to update your home to help it look its best for potential buyers. Going through a full remodel before you sell your house can be a hassle, and it's not even guaranteed to give you a return on your investment. But there are some home improvement projects that can make a big impact to help your home shine with a light lift — even some projects that you could do yourself on a weekend.
Focus on curb appeal
Real estate agents talk about how curb appeal —  how the outside of your home appears to potential buyers — makes a major impact when it comes to selling a home. That's why giving the front of your home some TLC is a must when getting ready to sell. There are a few easy updates that you can probably even do yourself during a weekend. Painting your front door in a pop color like red, blue, or yellow can make your home stand out from the pack. Spending time weeding, trimming back shrubs and bushes, and checking on the health of any tress can ensure that your yard is pristine. If areas of your lawn are looking bare, a rock garden or mulch can do the job for a refresh.
Give your home an accent
A fresh coat of paint can do wonders to give any home a modern update. As you start thinking about painting your home's interior, you can see if there's a wall in your home that might be a good candidate for an accent wall. These are walls, ceilings, shelves, or even crown molding that are painted to stand out — earth tones, pastels, and muted jewel tones can all work well as accent colors, depending on the color scheme throughout your home.
Update your kitchen
While it might be tempting to go for a full-on kitchen remodel with new appliances, countertops, and cabinets to take your home to the next level, if you are planning to sell your home soon, you may not get the best return on your investment. A wiser move can be to work with what you have by repainting cabinets, updating cabinet hardware, and maybe even adding a decorative backsplash.
Renew windows with weatherstripping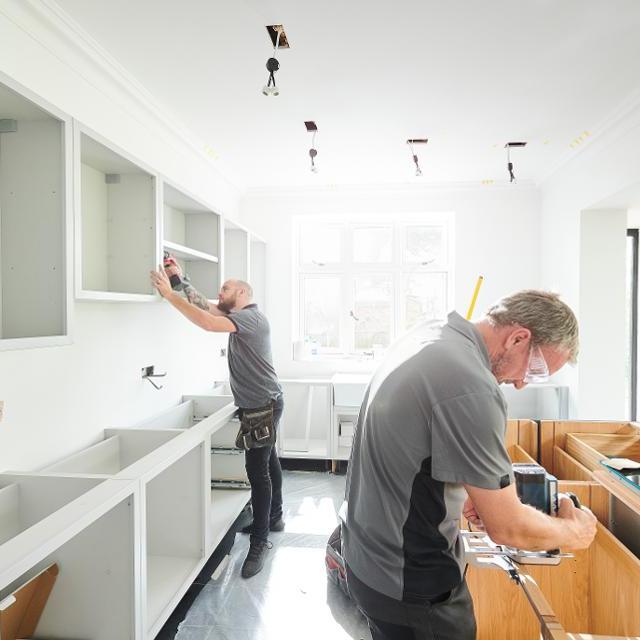 Another big renovation project that sellers might consider is updating windows. This update too can come with a hefty price tag. For windows, updating weatherstripping is a job that you can likely get done in a weekend with a trip to a home improvement store to give windows a refresh for better insulation. By updating weatherstripping you can remove drafts in your home and that will appeal to buyers, especially in the winter months.
Maximize light
Adding light can transform a home from drab to inviting. If your home is naturally sunny, you'll want to maximize this feature by removing heavy drapes and replacing them with blinds or letting them go altogether. You can also move furniture around if any windows are blocked preventing light from getting in. Updating overhead lighting with new bulbs or modern fixtures are other updates that can go a long way in giving your home some extra energy.
Getting ready to sell your home is a big project, but you can make it easier by going for updates that offer an easy transformation.