Have you ever heard some weird cracking noise coming from your roof, especially during the night? It can be horrifying for some people, and some may think of their roof about to fall. Whatever a person may be thinking, the biggest question that arises here is where these noises come from. What are the main reasons behind these sounds? Is it something to worry about? And what should we do when we hear these noises?
If you are also looking for the answers to these questions, then you have arrived at the best place. In this article, you will get to know about all these questions that are coming up in your mind.
Before starting, we need to know what are the different types of cracking noise in ceiling at night that are coming. And how do we distinguish them?
Types of noises
Creaking noise – these types of noises come from the flat floor. During the change in climate suddenly from hot to cold or cold to hot. If you are hearing these types of noises, then you don't have to worry about anything.
Cracking sound – these are the types of sound that usually come when something is breaking. Or some pressure is applied on the wooden floor.
Tapping sound – these sounds come from repeated tapping on an object. When two surfaces are meeting and separating again and again from each other.
Popping sound – these noises are like some bubble or something is popping. It is a weak and shrill sound usually heard in the afternoon or evening.
Banging sound – it comes when someone is loudly knocking on the door. It may come due to strong winds or rain.
Noises from insects and rodents – insects such as crickets, grasshoppers, etc, and rodents, mainly rats that reside in the house, also make noises; these noises can be clearly heard at night.
Now that we are familiar with the different types of sounds, we need to know the possible causes of these noises so that we will be able to find the perfect solution to the problem quickly. Let us take a look at them one by one.
What are the reasons behind these sounds?
Temperature changes
Significant changes in the temperature is one of the most common cause of these noises from your ceiling. During the daytime, when the temperature is high, the building material used in the roof tends to expand, but as the cold nights arrive, this material starts contracting. This contracting of the material may cause these cracking and popping sounds.
This sound can be more significantly heard in the winter seasons. You will need to worry when you see visible cracks in your ceiling.
It can be prevented by using insulation between ceiling boards and under the floorboards.
Humidity fluctuation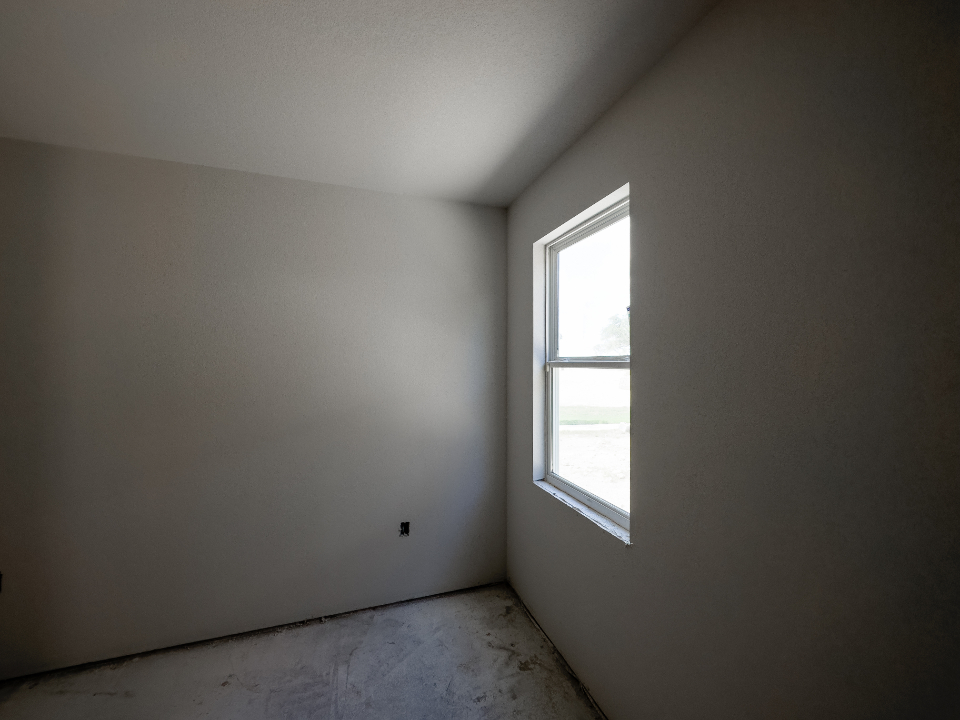 Due to changes in the humidity in the environment, sometimes the wood may expand and contract, which also can be the cause of these types of noises. This is majorly seen in coastal areas where there is a lot of humidity in the environment.
To control it, you can use a humidifier in order to maintain a stable humidity level in your surroundings.
Loose fasteners
Fasteners are the screws and nails etc that are used in the setting of the building material. Sometimes, due to lack of maintenance, these fasteners may get loosened, which creates this type of creaking noise.
The only solution for controlling this sound is to tighten any visible screws or nails by using appropriate tools.
Wood shrinkage
Sometimes, due to aging, the wood starts to shrink, which is a natural process. This shrinkage creates small spaces in between the ceiling material. From these spaces, the cracking noise in the ceiling at night comes.
The solution to this problem will be to keep the house well humidified by using an appropriate humidifier. And using wood friendly furnishes in the building.
Sound of pipes and ducts
For making a building, obviously, apart from wood, there are other materials also used such as pipes and ducts, these pipes transport both hot and cold water, due to which they may crack sometimes. These cracks in the pipes and ducts create noise when the water runs through them.
In this case, they should be inspected from time to time to see if they are properly insulated and secured, and also, if any damage is found, then it should be repaired.
Wind pressure
Especially in the areas where wind pressure is very high. These strong winds can stress a building, and this can be the cause of these cracking sounds, which will further damage the structural integrity of the building.
In such cases, the leaks should be checked. And the areas that are found to be weak, they should be assessed and corrected.
Creaking roof, floor, or subfloor
The sound from the ceiling can have many reasons other than just a faulty ceiling. There can also be other defaults, such as creaking roof, floor, or subfloor. They are very susceptible to developing cracks as time passes. They produce noise as someone walks on them or a minor temperature change or just a slight movement of sliding some heavy furniture, etc, in the house.
If this noise is the problem, then it can be fixed by using better floor options or putting insulation under the floor to keep them managed in one place and protect them against fluctuations in temperature.
The setting of the house structure
Your house structure determines the quality of your house. That means if you are using suitable quality materials while constructing your home, it will directly reflect the overall quality of the building, and it will improve the longevity of the building, too. If you have used low-quality material, cement, wood, etc, then that will indeed create noise after some years.
Its only solution can be to use good quality products while manufacturing the building. And not to compromise with it.
Furniture shifting and setting also create a lot of noise. Dragging them on the floor, especially during night, the sound comes with more intensity.
To avoid this sound, you can use pads on the bottom of the furniture. It will not only reduce the noise but also increase the life of your furniture.
Animals, pests, and insects
Small animals, rodents, and pests such as cockroaches, crickets, spiders, etc, commonly reside in the spaces of your home and
are one of the primary reasons for creating noises in the ceiling at night. They come up through pipes and walls.
Rats and even squirrels are also the animals that are commonly found residing in your house. They produce scratching and popping sounds.
To get rid of them, you will need to seal all the entry points where they can be found. And using pesticides at least one to two times a year
Water leaks
If your pipelines are damaged, or the water taps are leaky, then the sound of water dripping through the fixtures can also make noises. It creates a cracking sound. This dripping water can slowly go into the ceiling spaces and can damage the overall building structure.
It should be repaired as soon as possible.
Nongreasy doors or windows
If you have not put oil in the joints of the doors and windows of your house, then they create a very irritating sound that is usually heard in Hollywood horror movies. It not only makes creepy sounds but also degrades the quality of the locks used to fix the doors and windows.
To get rid of such problems, it is necessary to put oil or grease in these spaces so that the doors and windows can move smoothly without creating noise.
Noise from appliances
Appliances, especially some electrical appliances such as water heaters, ceiling fans, fridges, etc., create vibrations, and these vibrations travel through the ceiling to the whole building, especially when you don't have insulation underneath. Sometimes, these vibrations can be misheard as creaking sounds.
The solution is if the appliance is defective, then either repair it or replace it. And also adding an insulation layer underneath them.
What can be the solutions?
So now, as we have discussed all the different types of noises and the reasons behind these noises, it becomes essential to know the solution to treat these noises to get a peaceful sleep in your bed without any disturbance due to unnecessary sounds, which will also help you to increase the longevity of your house.
These solutions are discussed below.
Spraying foam insulation
These are the sprays in the form of foam that are made up of a combination of polyurethane substances that expand and are used to fill the gaps between the roof,
It is one of the most effective ways of reducing these noises from your ceiling as they absorb the noises and prevent them from traveling through the top by the roof spaces.
Fasten your roof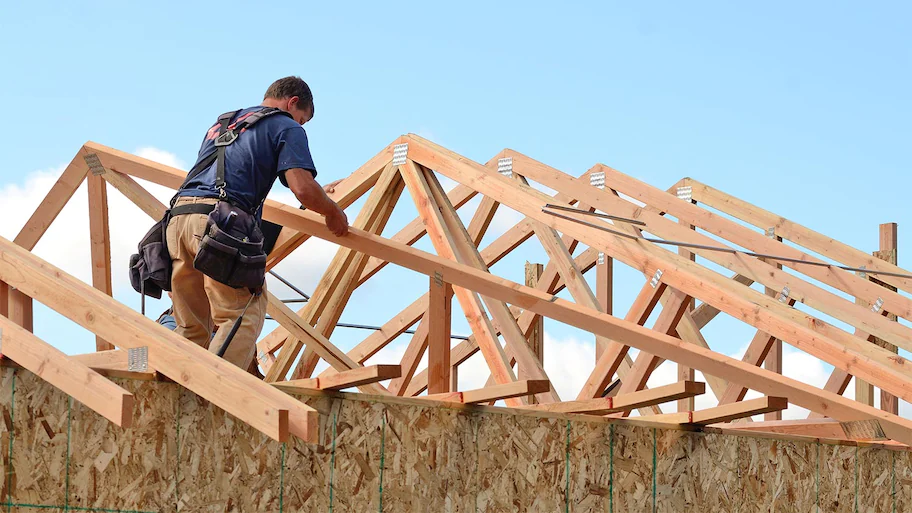 Metal fasteners, such as screws, bolts, nails, etc, are used to keep the roof securely in one place and prevent them from moving. It also avoids the spaces that arise in between. This makes the roofing system solid and long-lasting.
Greasing doors and windows
Regularly greasing and oiling doors and windows of your home will help to reduce these sounds to a greater extent. You can put either grease or oil in the spaces in between and reduce the friction between the parts. It will also facilitate the straightforward motion of the doors and windows.
Conclusion
It is expected to hear the cracking noise in the ceiling at night, but the main thing is to know the core reason behind these noises. And from where these noises are coming from. After learning the exact cause, you can do the required solution.
For this work, you can also consult a professional roofing contractor. He will inspect your home and will resolve it.
I hope now you are well aware of these weird noises and the possible solutions to get rid of them through this article. If you still have doubts, please comment them below. We will revert them as soon as possible.
Frequently Asked Questions (FAQs)
How to fix a noisy ceiling fan?
A noisy fan is very annoying. To make your fan work smoothly, there are a few things that you can do.
Clean the blades of the fan
Regular oiling of the machine
Tighten the screws of the fan blade.
What are the different types of plaster for ceilings?
There are several types of plaster available in the market these days, such as lime plaster, waterproof plaster, special plaster, stucco plaster, composite plaster, etc.
What is the most preferred solution for stopping the cracking noise in the ceiling?
The most preferred way to stop the cracking noise in the ceiling is to spray foam insulation. These are the sprays that are used to absorb the noise and prevent the sound from traveling.