Have you done any renovation in your home recently? Or any paint job is just completed in or around your house? And your house smells like paint thinner. If these are the points, don't worry, but if it smells like that without any of the abovementioned reasons, it is something to worry about. This smell makes you feel dizzy and nauseous, making it difficult to stay home.
Here, we will discuss some common reasons why your home smells like paint thinner and how you can get rid of this smell and make your home fresh and clean.
Before talking about anything else, firstly, we must know why and where this smell is coming from. Keep reading.
What are the possible reasons for this noxious smell?
There can be various reasons for this smell coming out of your home. We need to understand the leading cause of it so that we can look for solutions accordingly.
Any recent paint job is done.
It is the most common cause of paint thinner smell in your home. Paint thinners are used to reduce the thickness of the paint so that they can be easily applied to the wall.
Freshly done paint usually releases the chemical compound volatile organic compound (VOC), a type of gaseous compound released into the air from the newly painted areas. It has a powerful odor. They can irritate your eyes, skin, respiratory tract, and other body parts and cause allergic reactions.
Use of strong cleaning products
If any strong cleaning product for mopping the floor, etc, is used in the home, it also releases a strong smell like paint thinners.
They quickly spread in the air and release volatile organic compounds (VOC). Try to opt for low odor and eco-friendly cleaning products to get rid of this. It will reduce the irritating smell and contribute to better air quality.
Leaks from old appliances
When getting old, electrical appliances, especially your refrigerator and air conditioners, release some smell that resembles the smell of paint thinners. This smell is actually of a gas called freon. It is a poisonous gas. That is released when there is a puncture in the tubings of your refrigerator or air conditioners.
If this is the issue, you must replace your appliances and get a new one. These days, new refrigerators are coming that are freon-free
Any chemical leakage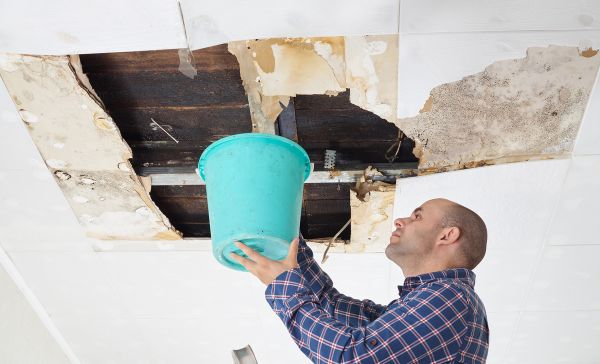 If you find none of the above mentioned reasons, then it is something to worry about as there could be a leakage of chemicals in or around your home. It can be hazardous. If you find this, get away from the place and seek professional help. It could be any industrial spill or leak.
Now we know what can be the possible causes of this smell. So we need to know about what are the health issues that they can cause.
Possible health risks of (VOC)
Living in a home that smells like paint thinners can cause many health issues. Let us discuss them one by one.
Respiratory issues
As you are residing in this place and inhaling this smell. It can cause you breathing difficulty and shortness of breath.
Because the chemical compound present in the paint thinners can irritate your nose and even cause chest tightness.
It becomes more harmful for people already suffering from respiratory discords, such as asthma, chronic obstructive pulmonary disorder (COPD), bronchitis, etc.
Eye, nose, and throat infection
VOCs can cause you eye infections. When these fumes reach your eyes, they can cause eye diseases such as conjunctivitis, which is the inflammation of your conjunctiva, and your eyes will start dripping tears and getting red and swollen.
If you inhale these fumes, they can irritate the mucosal layer of your nose and throat. They can cause a burning or itching sensation in your nose and throat, giving you an upper and lower respiratory tract infection (URTI or LRTI).
Nausea
Exposure to this chemical can make you nauseous. They will enter your body through the nose and mouth and activate the vomiting reflex.
Dizziness
These fumes will enter your body through the nose and trigger your nervous system, making you feel dizzy. Prolonged exposure to the chemical can even cause serious issues or even cause genetic abnormalities.
Skin irritation
As these chemical touches your skin layer, it can irritate the upper layer of your skin. It can cause severe skin allergies such as cellulitis, folliculitis, dermatitis, etc.
Fire hazards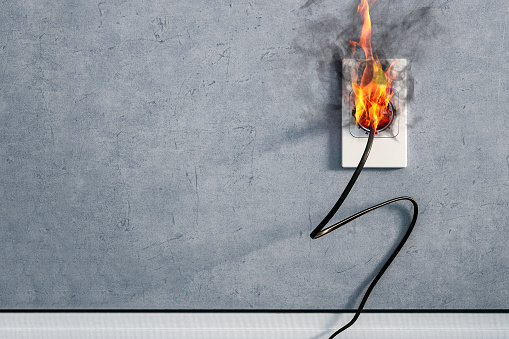 Volatile organic compounds (VOCs) can cause serious health issues, are highly inflammable, and can ignite easily. It can lead to severe disasters. They can react with other chemical compounds and can cause explosions. Igniting even a tiny matchstick near them can cause a big explosion.
To prevent fire, you need proper ventilation to make the way to the fumes to exit quickly.
If we are familiar with all the health hazards and causes of paint thinners, we need to know what solutions we can do to remove this smell and eliminate it.
What can be the possible solutions?
Using the water bowl technique, white vinegar, baking soda, charcoal, proper ventilation, air purifiers, and seeking professional help can help you eliminate this smell.
Water bowl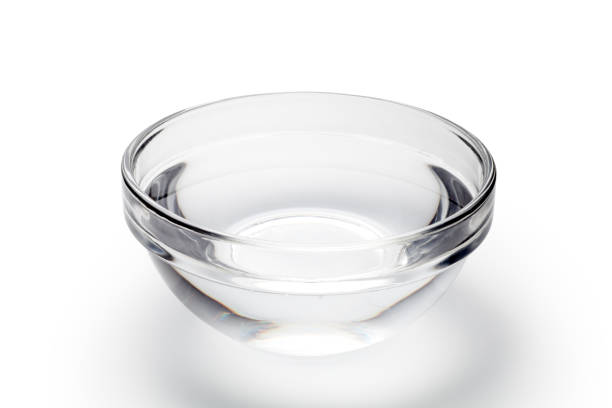 One of the most straightforward solutions to this complex problem is to use the water bowl technique, as water and bowl are something we all have ready access to. All you have to do for this technique is take a bowl and fill it ¾ with water. And let it sit overnight in the room where the smell is present.
Over time, the water will absorb the chemicals and neutralize the strong odor.
White vinegar
White vinegar is the same that we use for cooking purposes. You can quickly get it from your nearest grocery store. It has the property to remove paint thinner smell as it absorbs all the scent. For this method, you have to take a bowl, pour some white vinegar into it, and keep this bowl for a few hours. After some time, you will see all the smell is gone.
Then, throw the mixture into the drain.
Baking soda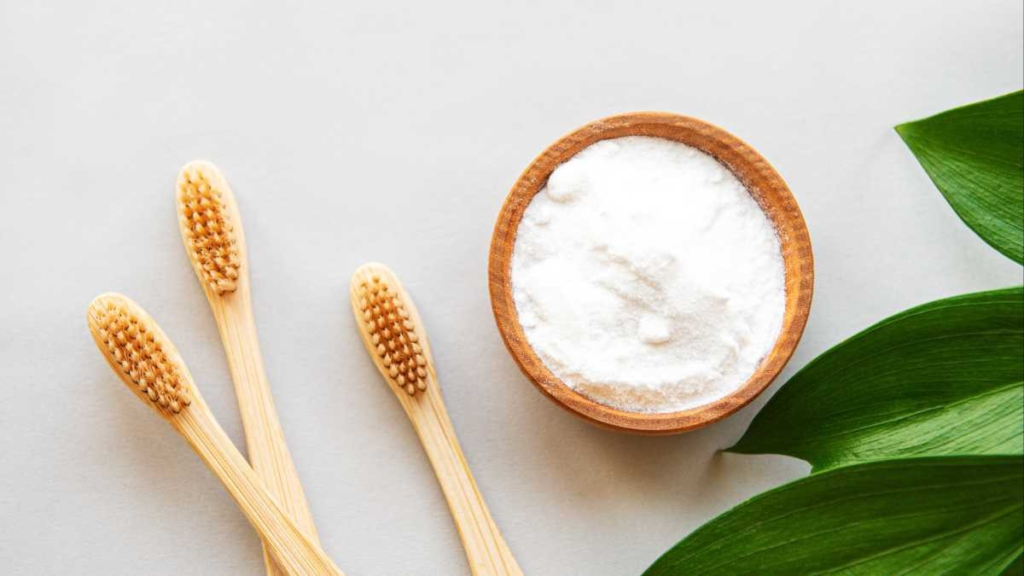 Baking soda is the salt used for making cakes and other food items. It can be readily available in your kitchen or near departmental stores. Baking soda is a natural smell absorber. All you have to do is keep some baking soda in a container in the room. It will automatically absorb all the noxious smells and give you fresh and clean air.
Activated charcoal
Activated charcoal is widely used for absorbing moisture, smell, and toxins, even in industries. To use it, you must make small bags of powdered activated charcoal and keep them in the room where you want to reduce the smell. Keep them after every two days for the best results.
Proper ventilation
The smell of paint thinner stays for a long time due to the lack of proper ventilation in the room. If you want this smell to escape quickly, there is one more simple method in which you must maintain adequate ventilation in your house.
You can open the doors and windows of the room, and the smell will automatically escape in a few days. A good amount of sunlight will also absorb all moisture and smell from the room. Use fans and exhausts to remove the excess fumes and smell from the home if possible.
Air purifiers
Air purifiers are the devices used to clean the air quality in the room. Along with cleaning the air quality, they also absorb the smell from the area. These machines have filters that absorb and remove the excess odor and small particles from the surroundings.
While selecting an air purifier, choose the one that has high-efficiency particulate air filters. They are exclusively designed to trap small particles, including VOCs.
Professional help
If you need help with the abovementioned options, you can seek professional help. A specialist can guide you more accurately and help you eliminate the smell. They will teach you to get rid of this smell and help you locate the source from where it is coming out.
How can we prevent the smell of paint thinners
Using safer paints with low odor
One of the easiest ways to prevent smell. You can opt for low-VOC or non-VOC paints. They contain fewer chemicals; hence, it is safe for health. It will reduce the smell of paint thinners and ensure a healthy environment. It is also suitable for environmental pollution as it contains significantly fewer pollutants.
Maintenance
Always keep your electrical appliances maintained. Regularly check for any leakage and breaks. If they are too old, then replace them.
Ventilation
Keep your home ventilated so the smell can not stay there. Keep the door and windows open for at least one to two hours. And let a good amount of air and sunlight enter into the home. If possible, then use fans and exhausts to remove the fumes.
Regular inspection of the home
Do a thorough inspection of your home and check for all the appliances, tubings, wires, etc., to remain pre-warned and avoid any mis happening.
If you detect any leaks or cracks in the walls, immediately seal them with fixures.
Conclusion
The smell of paint thinners in your apartment can be very irritating. It also leads to many health hazards such as respiratory, nervous, eye, and skin irritations, so it is essential to know the exact cause of the smell and the preventive measures to get rid of it.
You have to maintain proper ventilation and use some home remedies to get rid of the smell. Along with it, you can use air purifiers and seek professional help. It is essential to prevent such odor so you can use safer paints with low odor and maintain the appliances.
Frequently asked questions
Which purifiers are the best for clearing the smell of paint thinners?
There are many types of air purifiers available in the market, and each of them has its benefits. They are listed below
Ultraviolet air purifiers
HEPA air purifiers
Ionic air purifiers
Electronic air purifiers
Central air purifiers
Activated carbon air purifiers
Which paint thinners are safe?
The safest types of paint thinners are either water-based or plant-based as they are less toxic in nature, so they emit no harmful fumes. A few examples are.
Water – for latex paints
Mineral spirits – for oil-based paints
Turpentine – it is a traditional oil painting thinner
Acetone – for lacquer-based and acrylic paints
Denatured alcohol – it is a strong solvent and is used for various paints