To finish a house project can be complicated with all the factors to take into account. Builders also have a wide range of expectations when it comes to designing a home. The end result matters and they are responsible for making a new home for clients.
According to Allan Corfield, there are three stages so that you can build a home. He has shared a step-by-step guide regarding house construction that self-builders can follow.
How to build a new home?
Building a house takes so much planning and decision-making to achieve your desired outcome. So, here are the things to consider before getting started:
1. Make a project brief
First, self-builders need to know their "why". There are two main reasons why people choose to construct a house – to have shelter or to gain profit from selling the property in the future. Your "why" will play a vital role throughout the building process.
The brief also settles what is necessary for the entire project before it goes to the design team. This will evolve along the process with the help of the team.
A project brief includes the following:
Layout
The first things to include are the room sizes and all the other essential factors. Your current room sizes can be your basis in your new home. This will benefit the overall flow of the project to better meet your expectations.
A house layout must also satisfy your lifestyle. Like the dining room which can be bigger when you entertain visitors more often. Adding a grilling area outdoors is also a  good idea for such scenarios.
Architectural Style
Having a clear vision of how you want your new home will look is crucial. With all the available home styles, opt for the one that really suits your interests and needs. You may consider a traditional or modern house and some more elements to be added to the new house. Though architects know better, they also accept new ideas.
Budget
Without money, the project won't keep going. Managing the cash flow is vital in every stage of the project. Homebuyers should set a higher budget than what is expected in case of other expenses.
2. Provide more details to the design team
Good communication with the people associated with the project should be maintained in this part. This is basically the pre-planning stage by which the concepts of both parties, the homebuyer, and builder,  will come together.
Your ideas will matter that even a simple sketch of your dream home helps. There are tools to improve its quality, like SketchUp where you can view the house design in 3D. Let the architect modify your work for the better.
Another tool is Pinterest that shows photos and videos of potential home design ideas. Search particular designs on how your interior will appear and share them with the builders involved.
Such tools may not guarantee accurate results but are highly effective in portraying your ideas. Ask for help in the process and be realistic in selecting designs for your new house.
3. Choosing who to work with
The truth is, from the beginning of the project, there are people you can work with. Hiring a professional, like a quantity surveyor, to work on the funds makes the work less hassle. They know better in terms of mortgages and in making your money sufficient.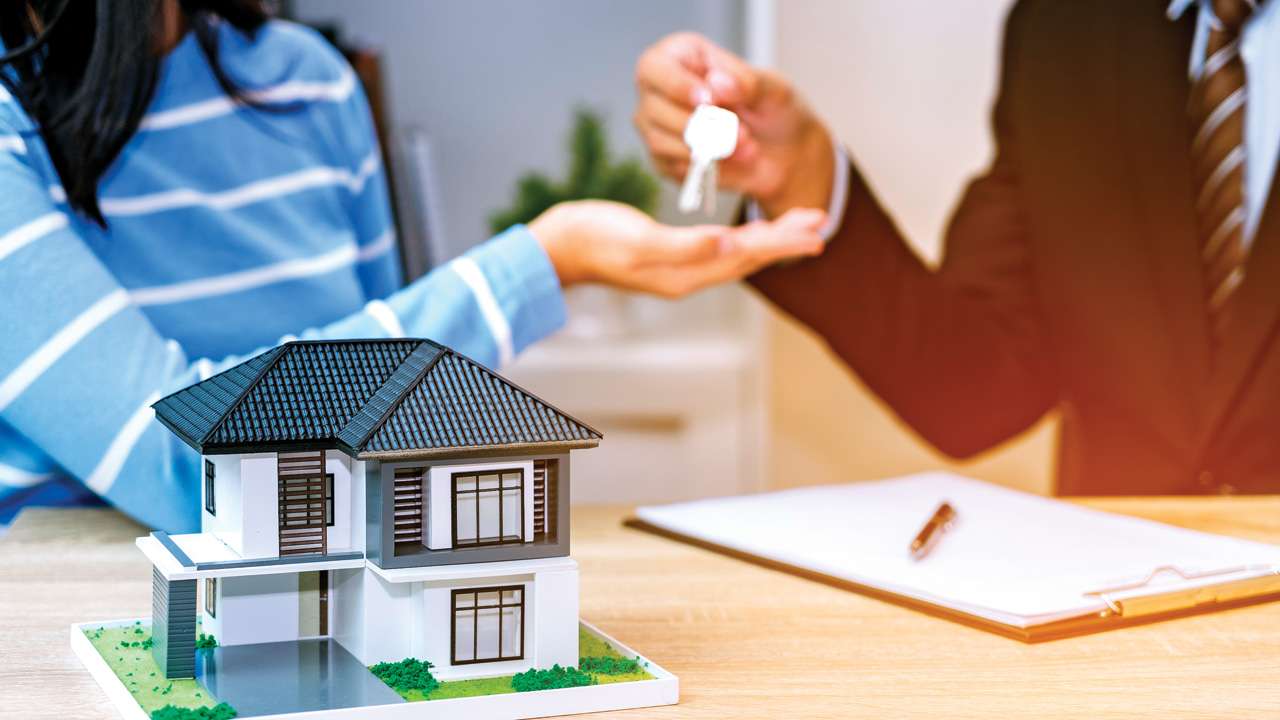 Here are other individuals who can assist you throughout the building process:
Land surveyor
This person will determine the boundaries of the property and the other basic services. It will assess the location whether that suits your needs.
Architect
The presence of an architect is important in each stage from planning to the actual building process. They are accountable to the overall design of the house.
Structural engineer
It works with the design team to assure everything is fine. And also, a soil investigation is necessary for a safer construction that structural engineers can help.
Energy consultant
An energy efficient home is a plus. Part of the construction will be heating sources that demand a higher cost.
Project manager
For overall supervision, a project manager is needed. It depends on the level of difficulty and possible issues you may face during the construction if you will hire one.
Before hiring your design team, it is necessary to do an interview for your reference. Choose the ones who have a background or experiences to your type of project to get the best advice. Moreover, dictate a price that is reasonable for a good service.
If there are some concerns, better tell them immediately to your design team. This is to avoid making a major problem and so larger expenses later on.
Three Design Stages
Initially, the design team will go through the project brief to prepare a timeline. It involves a topographical survey to inspect the place, as well as reviewing the sketch designs to meet your expectations. This will last for up to eight weeks before the planning stage.
During this stage, the involved experts will work together to come up with a decision subject to client review. There will be a clear picture of your dream home in this stage with a different timeline depending on the project.
Next will be the certification process that involves some of the design team. It will take several weeks to review the planning conditions.
Lastly is working on the details of the construction to make sure everything is in place. That is why negotiating with the number one home builders in WA is essential to finish these building stages successfully.