Rear strata blocks have been growing in popularity, and why not? They are very affordable and suitable for large populations because they can be built in subdivisions. Basically, it's a construction project that's all about sectioning land to maximize space and minimize the use of extra blocks.
However, the problem is that regular people with no prior construction experience often experience troubles building their rear strata block home by themselves.
Turning small strata lots into new homes
Even small strata lots can provide you with multiple flexible options in building a house despite the limited land area. Also, turning it into a new home can significantly increase the value of your property, which is always good, especially if you're looking to sell it in the distant future.
If you can find a good team to help you with your home design, you can find the right design that will fit well with what you want in your home and your budget.
Small strata lots can be used in multiple ways to ensure that you build a home that fits your needs, and here are some of the ways you can design your property:
Single-story home – The simplest thing you can do is to build a single-story home. While you can always design it to have ample space even with the small strata lot, it will still be tough to live in this type of home if you live with other people. However, if you live alone, a single-story home should be enough to keep you comfortable.
Two-story home – Maximizing the limited area in rear strata blocks almost always begins with building a two-story home. With multiple floors, you can double your space and have bigger outdoor space instead of taking all of it by using it all for a single-story house. They are also affordable and a great option for families.
Multi-level house – Building a home with more than two levels in a rear strata block can really help maximize space. Multi-level houses are a great option for big families because they are affordable on the budget and provide room for every family member. When building such a big project, hiring professional designers and builders can help, as it can be tricky without professional assistance.
Demolish the property and build your own design – Did you buy a property with a house already built on it? Well, you can make it truly your home if you want by demolishing the house and building a new one with your own requirements. Just remember that demolition comes with extra costs and is tough to do on your own. If you want to do this, make sure it's the right thing to do because once you start the demolition, it's hard to go back.
Subdivision – If you have a big property, you can make money by dividing it into small lots. You can let people lease them. If done and managed well, it can more than pay for the true value of your property. By making your property available for lease and rental, you can expect long-term profit.
Why homeowners need to consider developing a rear strata block
There are many reasons why rear strata block development is becoming more and more popular in Perth, with the biggest ones being the great value for money you can get with developing one while still being able to live in a beautiful home.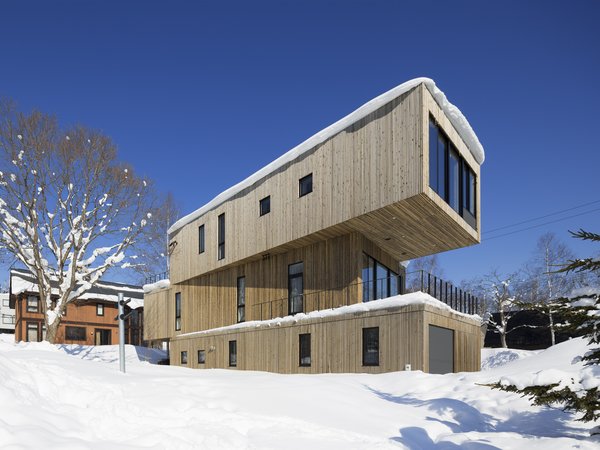 They are also a good form of investment, especially if you have a large property. Here are some of the reasons why homeowners need to consider developing a rear strata block:
Space – Most rear strata blocks are limited in actual area, but the great thing about them is that there are many ways to design your home to maximize space, such as by adding more floors.
Additional income – When you own a property, there are many ways to turn it into an income-generating business, and one way to do that is by turning it into a subdivision with rear strata blocks.
More options – If you want to build a new home, buying a new lot can really increase the expenses. If you already have a lot, you can use a small portion as a rear strata block and build your home there for less hassle.
A worthy investment – Building a rear strata house can be a great long-term investment. It increases your equity value because subdivisions can make up for the market value of your property and even more if you're patient and manage it well.
Things to consider
Other than the design, there are other things to consider when building a rear strata home, which are mainly all about your location's zoning laws, which can limit the way you plan around your dream property.
If you're from Perth, here are some of the rules and guidelines for building rear strata houses:
The house should have at least two levels.
Taking account of property boundaries.
Taking note of your neighbours to ensure privacy, lighting, a great view, and the likes.
These guidelines can be complicated, which is why you need to make sure you have expert professional assistance to ensure you get things right.
If you're looking to build a rear strata home, making sure of the quality of your construction project is all about planning and design. For the best rear strata home designs in Perth, we provide various services such as designing, house & land packages, and display homes.