No matter how striking your home, office, hotel or restaurant is on the outside, nothing will go right unless the interiors are perfect. Functional, aesthetically pleasing and comfortable are the three things your interiors need to be. But achieving that is not always easy, as there are so many things to take care of. From materials and textures to colours, fabrics, furniture, and lights, interior designing is a delicate balance of different elements. So, what to do? Check out this list of top 10 interior designers in Kolkata and choose the right one for your specific project.   
Cee Bee Design Studio 
Counted among the top 10 interior designers in Kolkata, and for good reason, Cee Bee Design Studio enjoys presence in Goa and Bangalore as well. This rapidly growing company has impressive experience in both residential and commercial projects and uses 3D modelling to help clients visualise the actual outcome. Planning and designing, painting and wallpapering, modular kitchen design, furniture and carpentry, and soft furnishings are some of their key services. 
BlueMasons 
Known for both luxurious as well as minimalistic designs, BlueMasons has carved a special niche for itself as one of the top 10 interior designers in Kolkata. They can seamlessly handle turnkey projects related to homes, offices, restaurants, hotels and even showrooms. They have a solution for every budget and a reliable vendor network to get the job done on time without any hassle. From materials and textures to colours, spatial planning, 3D modelling and the final rendition, BlueMasons is a great pick any day. You can check out their beautiful portfolio on their website before taking a decision and even go for a consultation to get more clarity on how they will approach your project. 
Ayatrio
If you are looking for gorgeous interiors that reflect your taste and personality, choosing Ayatrio makes complete sense. It takes care of not only design and installation, but also after-care, when it comes to modern interiors. They have a keen eye for details, like heating, lighting, plumbing, ventilation and so on, so that you step into comfy, aesthetically charming and practical interiors. They are known for supplying bespoke blinds, wallpapers, and different types of flooring products.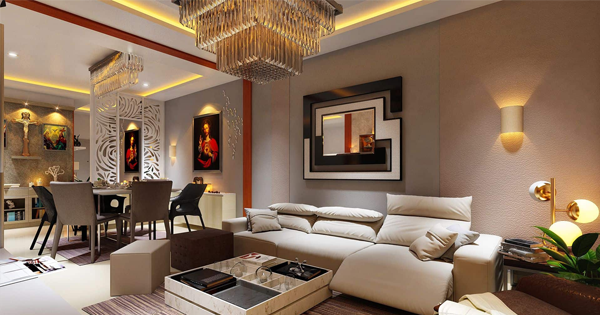 Creazione Interior 
Creazione features on the list of top 10 interior designers in Kolkata because they put together regal, lavish and uniquely beautiful homes and trendy commercial spaces. They take care of the décor too, apart from offering services like Vaastu consultation, floor plan development, colour consultation and gardening. When you hire them, you can forget worrying about false ceilings, electrical installations, furniture and plumbing. 
Near Me Interiors 
From homes and offices to hospitals, hotels, gyms and salons, Near Me Interiors are known for their vast experience and amazing expertise. They offer top-notch services like 3D visualisation, personalised service, end-to-end service, and holistic project management. You can simply head to their website and get on a consultation chat with one of their experts to discuss your unique requirements. 
Marvel
Marvel has earned its place among the top 10 interiors designers in Kolkata because of their bespoke services and knowledge about global design trends. They are experts at creating stunning interiors for villas, apartments, offices, and even retails spaces. They also supply bespoke furniture and accessories, so that your home stands out and makes a lasting impression on everyone. 
ITZIN 
An interior architecture firm that has come a long way in the last 10 years, ITZIN is known for whipping up gorgeous and comfortable homes. From bedrooms, bathrooms, and dining rooms, to modular kitchens with washing machine, living rooms and kids' rooms, their experts can make every corner of your abode functional, inspiring and visually charming. The company helps you with furniture designs, customised bookcases and stylish wardrobes too. 
VCJ Designs 
Known for blending luxury, innovation and functionality seamlessly, VCJ Designs is undoubtedly one of the top 10 interior designers in Kolkata. They take care of everything from spatial planning and detailed design to 3D visualisations and material selection. They also provide impeccable services in areas like lighting, furnishings, custom furniture design and art installation. You can rest assured that your entire project will be tackled smoothly by VCJ Designs. 
Swansea Design 
The team at Swansea Design is all about creating spaces that have meaning and are perfect for your lifestyle. They believe in utilising space extremely efficiently and take care of everything from custom furniture, cabinets and blinds to bookcases, entertainment centres and home bars. Some of their top services include 3D rendering, colour consulting, eco homes, green building, home staging and false ceilings. And of course, the company is adept at designing all the rooms a house can have, apart from handling electrical, painting and plumbing jobs. 
Hannah Interior Concepts 
If you want top quality work that doesn't take your budget for a ride, go for Hannah Interior Concepts. Justifiably counted among the top 10 interior designers in Kolkata, this company offers Vaastu advice and ensures compliance, be it a home, office, hotel or retail outlet. They work on projects of every size and can deliver on a wide variety of themes, ranging from minimalistic to luxurious. They first understand your requirements closely, then go ahead with space planning, site measurements and conceptualisation. This is followed by design finalisation, production and handover. Hannah Interior Concepts handles everything without a glitch. 
So, are you ready now to give your home the love and attention it deserves? Whether you are setting up a new residence or freshening up an old one, the top 10 interior designers in Kolkata can fulfil your needs perfectly. However, make sure to do your own research, get multiple quotes and compare, before going with one.