If you are lucky enough to have a large space for a living room, you have plenty of options when it comes to decoration. There's a lot to think about, and the market for decorations and furnishings is a massive one! Where do you star?
The first thing we recommend is that you think about the colour you want, and then you need to search for furniture and fittings to match, and finally you should consider the importance of planning your lighting. These are all factors we will be talking about in the following article, so let's start with colour choice.
Choose Your Colour
The colour you decide to use on the walls of your living room will set the mood. You might be painting your walls or perhaps using wallpaper, and whether you are sticking to one colour or adding a couple you need to think about it carefully. Darker colours will produce an effect of the room being smaller while lighter, pale colours will give it some added light.
The trend right now is for neutral wall colourings – perhaps a pale beige or light blue or green – with one deeper coloured feature wall. This needs to be planned carefully but it makes a great impression. If you have furnishings already then you should look at colours that complement your settee and chairs, for example, or if you are changing completely think about how one set of furniture will contrast with the walls. The trick to great interior design is to keep it simple, as that results in an uncluttered and fresh look that can be customized how you wish.
Finding the Right Furnishings
You may have a three piece suite or a lounge set that you are happy with, but if not there are some excellent ideas for living rooms including these in multiple sectional shapes that can be put together in different ways for varied effects. As they are all interchangeable you can move them around to suit as you wish. They're well-made, great quality and not at all expensive so are certainly worth a closer look.
Also hot in 2021 décor trends is the modern and sleek look. Minimalist and plain yet with detail touches such as mirrors, pictures or wall hangings, this is a great choice of style for the bigger room as it highlights the sense of space and airiness that you want to provide. In addition to the seating you should also look for suitable tables and also furnishings such as curtains and drapes, which can add a neat touch to your overall design theme.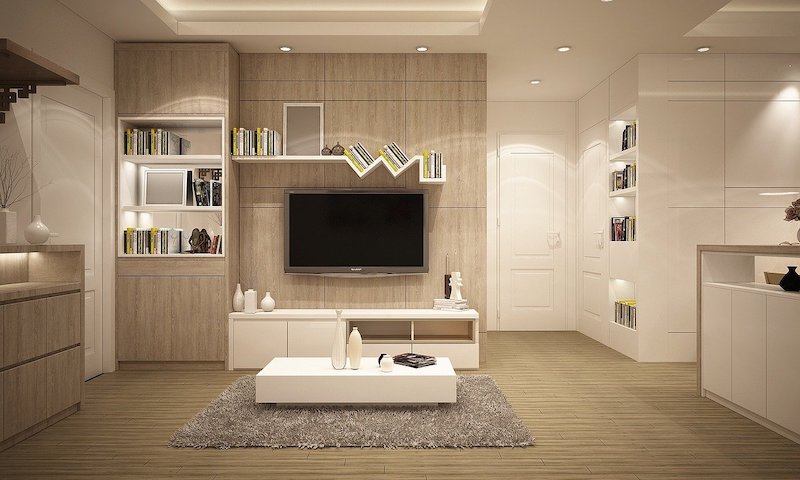 Decorate A Large Wall Of Living Room
Is there a large blank wall in your living room? If yes, then it's time to cover that large wall with some decorative pieces. Here are the large wall decor ideas for the living room that you can use to update the walls of your space.
Why Lighting is Important
Many homeowners overlook the importance of lighting when they are designing or planning a living space, but it is perhaps the most important factor of all. Lighting can make a room look stunning when done well, or when over the top can create a brightness that is too much. We recommend you look at LED lighting for your large living room as it is the most efficient and effective lighting source right now. Cheap to run and available in a variety of colours and types, you'll find it is the best way to get perfect lighting for your living room.
Conclusion
We hope we've given you sufficient inspiration to start thinking about the best way to complete the decoration of your large living room, and we recommend you have a closer look at the sectional furnishings we mentioned. The modern look can be greatly enhanced by using these clever seating options and – along with the right colour and great lighting – you'll create a room that works perfectly for you.