Bedrooms are the most personal rooms at home. They must reflect our personality, but also be these spaces where we feel safe from the rest of the world and contribute to have the mood we really want to experience. This is what we have to get with our décor, and no better starting point than good bedroom wallpaper.
But what is the best option for each of us? Well, we propose three main points to bear in mind; your aim, your age and your tastes. The following ideas can help you make your choice when deciding how to choose wallpaper for bedroom.
According to your aim
To get relaxed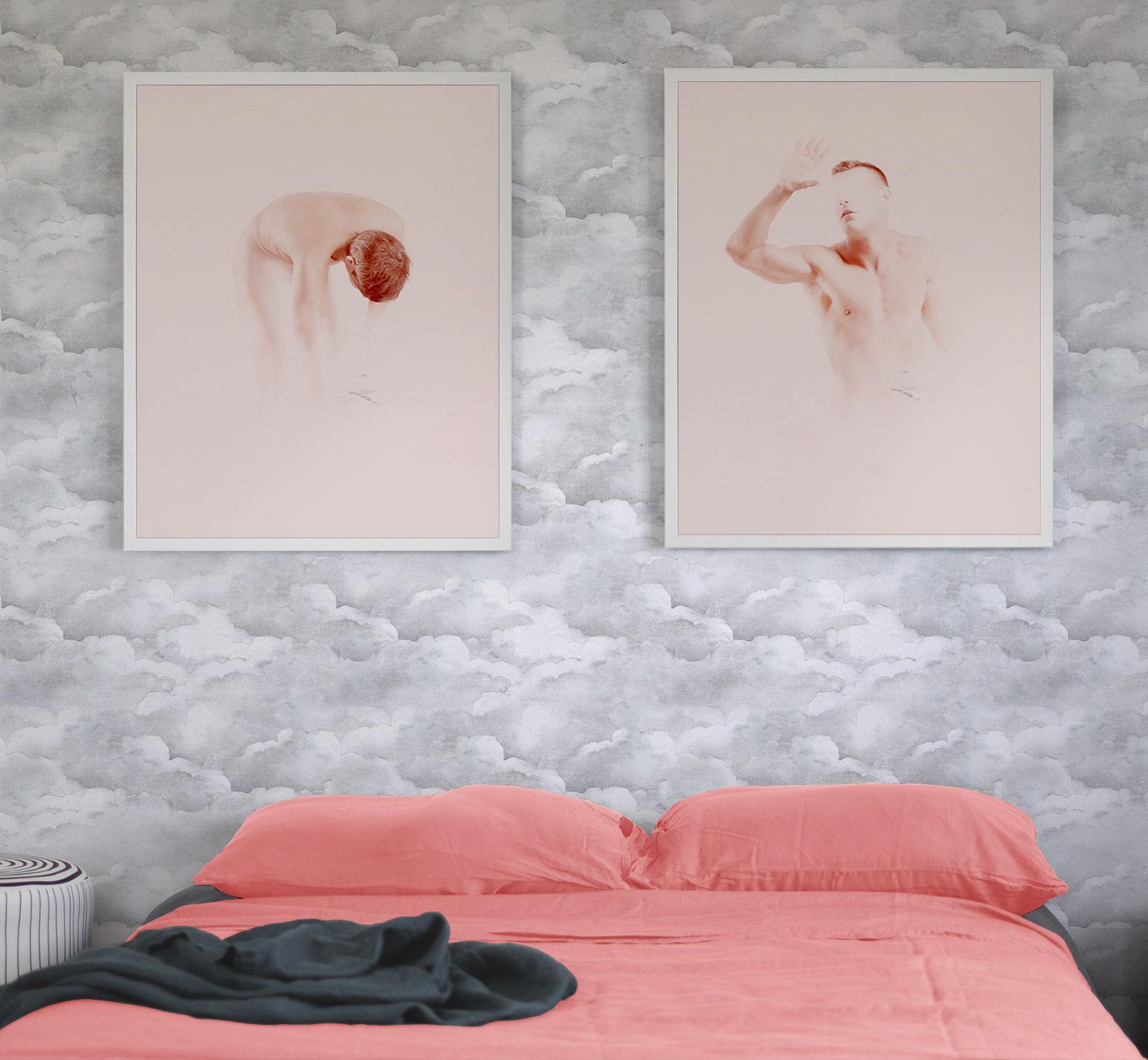 Getting relaxed is what we normally ask to our bedroom and, consequently, to our bedroom wallpaper. Notting better here than dipping into colour psychology. Wallpaper in which white predominates ensures us a peaceful atmosphere, always a good idea because it matches with all kinds of furniture and adds a lot of light.
Blue and green wallpaper is also good, even when they may be related to kids wallpaper, because we associated them with nature and bring us calm. Grey is also a good colour, particularly when we share the bedroom with our partner, because its intermediate tone between black and white promotes agreements.
To cheer you up
A bedroom is primarily intended to sleep and rest. However, everybody is different and only you can know the better what you want to get in your own place. There are people who need an extra spirit because they have to experience difficult things every day due to their jobs, for example.
In all these cases, it is convenient to have an especially funny bedroom to recharge our mood batteries. Pink is a good colour for our bedroom wallpaper because it evokes nice feelings, happiness and energy among others. The pattern has an important part to play here; geometric lines or fresh designs like chesterfield sofa or clouds will be a success.
According to your age
For children
In terms of kids wallpaper, wondering how to choose wallpaper for bedroom is very recurrent. Although it is important to reflect your personality in this room, kids do not choose their bedroom wallpaper, but parents. Of course, we can ask their opinion or bear in mind their tastes, but this is not always possible, especially if they are very young.
In these cases the best option is to choose a not very childish kids wallpaper. Colours like vivid pink mix with grey or patterns based on historical characters in colour or black and white entails kids wallpaper which has a youthful appearance, but at the same time can grow up with its owner.
For teenagers
Yes, the same doubt again, how to choose wallpaper for bedroom. Of course, teenagers are more self-sufficient than children, and it is easy to ask your daughter what idea she has about wallpaper for girls, or what your son thinks of boys wallpaper. However, they do not normally understand what is more convenient in the long run.
So, if they like spaceships, give them as bedroom wallpaper. If they want animals, why not are they going to be good as kids wallpaper? However, pay attention to the design, because it can be not too childish even with spaceships and animals. The aim would be the same as the previous point; choosing a youthful kids wallpaper, but not naive.
For adults
Well, it is your own turn. If you survive to choose your kids wallpaper, it has to be relatively easy to print your personality in this zone by means of bedroom wallpaper. Be free of making your choice bearing in mind your aim (in the first point) and your taste (below).
According to your taste
Classic Style
Classic style is always a success; elegant, imperishable, you will never tire of this space, what is all a virtue for a bedroom, where you are going to spend much time. With this purpose, having dark furniture and clear bedroom wallpaper is the best option.
But clear does not mean boring at all, the pattern is essential here. What about wallpaper which imitates stucco in grey or beige? It is very stylish, but not more than other options like a silver tile effect, or even a white mural which makes a picture through its texture. The result of this last bedroom wallpaper must be overwhelming.
Bold Style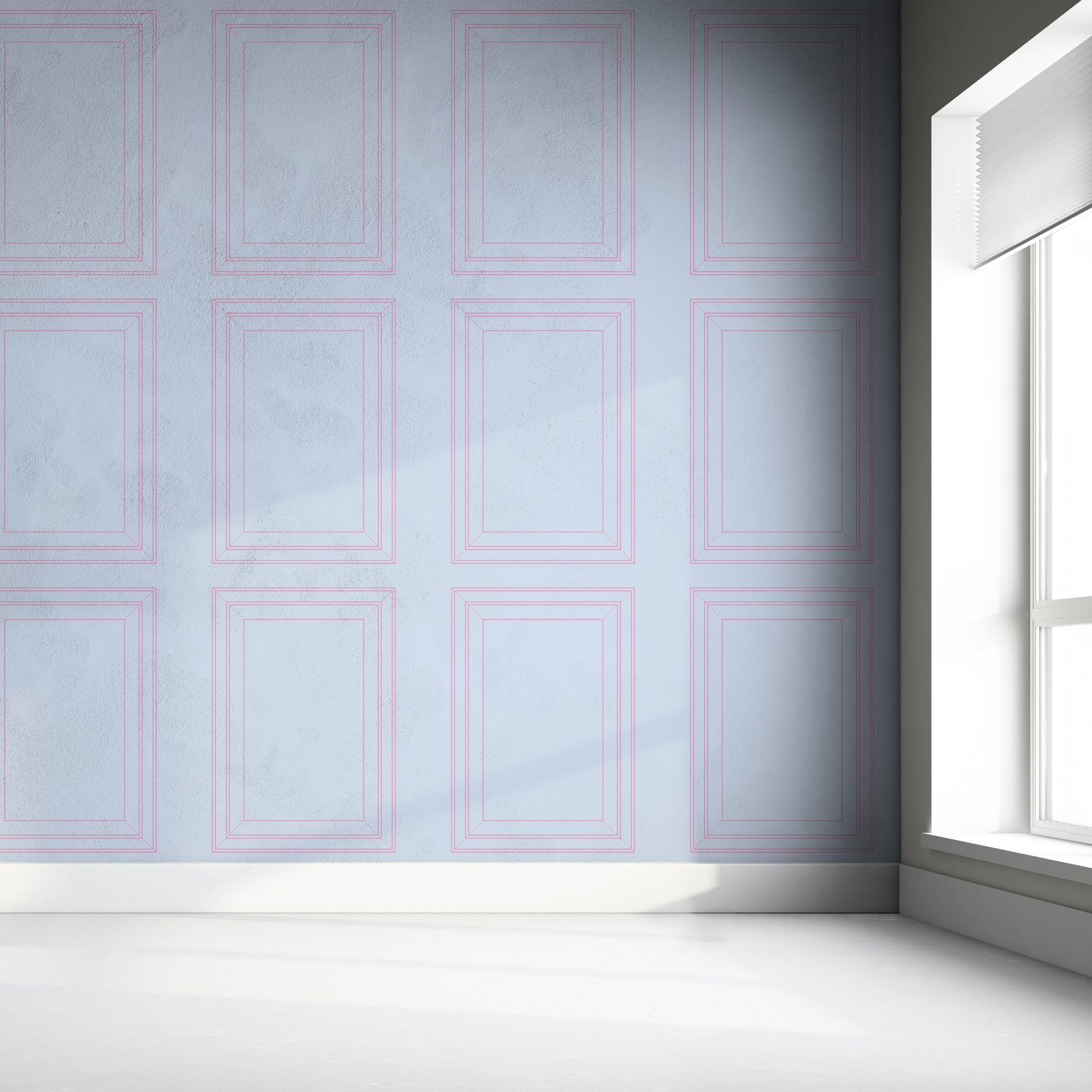 Bold style has also its virtues. Perhaps it is more dynamic, allows more improvisation conducting decoration and every day changes. So, if your personality matches it dare with colourful bedroom wallpaper, which can be even similar to kids wallpaper.
Pink, purple, more than a colour, imaginative pattern… It does not have to be only wallpaper for girls, as well as blue and a spaceship pattern does not have to mean boys wallpaper. Why not a picturesque image full of flowers and animals? It is very joyful. Let your imagination run free and spoil the little boy or girl inside you.