Have you noticed the increasing growth of small black worms in shower of your house? They crawl on the floor of your bathroom and look very creepy. It is a very common problem. What are they, and how do they multiply that rapidly? If you want to know the answers to these questions, this article is exclusively for you. Before knowing the solution to getting rid of them, first of all, we need to know what these creatures are residing in your bathroom peacefully.
What are these tiny black worms?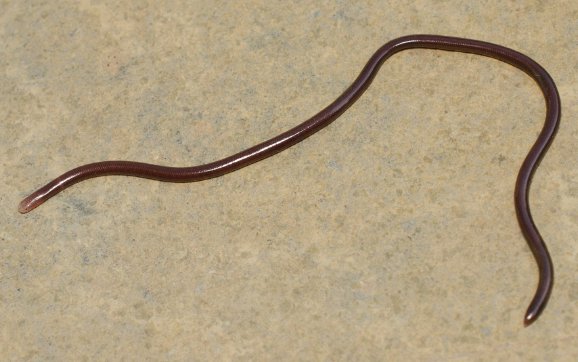 These tiny creatures are nothing but drain flies. Their scientific name is psychodidae. They usually grow in drains, sewers, sink filters, etc. They are small, brown, long, and fuzzy bodied and give a moth-like appearance inside your drains and pipes. They lay eggs that hatch and form larvae in the gutter, and later, these worms crawl and get out of the drain through the holes and pipelines of your bathroom. They are usually attracted to damp, moist, and dark areas, and what can be a better place for them than a bathroom? Apart from moisture, they also get food to feed themselves.
How do these worms grow?
These tiny worms, called drain flies, grow most suitably in damp areas. For anything to grow exponentially on Earth, we need three basic things: temperature, moisture, and food. They get all these three from bathroom surroundings,
Temperature – The bathroom has the most suitable temperature for the growth of these flies.
Moisture – The bathroom remains always wet, especially if you have water leaks or water lodges, then it becomes one more plus point for their growth.
Food – due to the presence of moisture, there is growth of many algae and other small flies, so they become the picnic spot for these drain flies and feed on them.

Why do they reside in the drain of your bathroom?

Drain worm larvae are usually found in the drains of your bathroom because of the dead and decaying organic matter that is abundantly present in the drain pipeline. Your bathroom drain is full of soap, scum,l hair, molds, and other organic matter if not appropriately cleaned for a long time; the adult drain flies lay eggs in these drains, giving rise to drain worms and flies.

What are the harmful effects that they can cause?

So, they have no harmful effects known yet. They don't bite or transmit any disease to humans or other animals. They indicate that your bathroom or kitchen is not clean and needs a deep cleaning. Apart from this, they attract other insects, such as spiders and cockroaches, in the area where they reside.

What are the benefits of drain flies?

Drain flies have some actual benefits also that make them biologically important organisms on this planet. Such as they break down organic matter into water soluble compounds. That is highly beneficial for keeping our environment clean and converting complex molecules into simpler ones.

How do you know if you have drain flies?

The easiest way to know if your bathroom is a home for drain flies is if you spot one or two flies in your bathroom, then get alert. And do this test.

Step 1: Place a piece of sticky transparent tape over the drain. (keep the sticky side down).
Step 2: leave it overnight.
Step 3: remove and observe this tape in the morning.

As they try to escape, they will get trapped on the tape. Which will give you an indication of how many flies are residing in your bathroom

How to get rid of these drain worms?

Getting rid of these drain worms is very important as they create a lot of nuisance in the bathroom. You can get rid of them by using some very simple tricks. First of all, you need to locate them. After finding it, you might try to clean the drain. You have to clean the worms if they are coming out carefully. And investigate the leaky pipelines and taps.

1. Clean your sink

The first and foremost thing that you have to do is to clean your sink with your usual cleaning solution. You can also use a brush and pipe to clean the drain from the inside.

2. Hot water

You can pour hot water into the bathroom drain to kill the worms and
the larvae to stop their growth. Do not directly spill the boiling water, as it can also damage the plastic pipelines and your bathroom floor. Keep the boiling water still, then pour it all over the bathroom to kill drain flies.

3. Vinegar or bleach

Use either vinegar or bleach, not both, as mixing both can lead to the formation of a very toxic gas that is chlorine.

One by one, let us look for both of these compounds

Vinegar

White vinegar is the same that we use for cooking purposes. You can quickly get it from your nearest grocery store. Pour one cup of white vinegar into the drain directly without diluting it with water or anything else. White vinegar will kill the larvae of the drain flies in the drain pipe or the corners of the bathroom.

Bleach

Bleach is the same compound used before drying the clothes or cleaning white garments. Bleach can also be readily available at your nearby departmental stores. All you have to do is to pour one cap of bleach into the drain. And it will kill the larvae that are hiding inside the drain pipe.

4. Salt, baking soda, and white vinegar

A mixture of appropriate quantities is also beneficial for killing the worms. You have to mix half a cup of salt with half cup of baking soda and vinegar. Pour it into the drain and leave it overnight. And It will work like a magic. In the morning, clear your drain with hot water. All the larvae, worms, and flies will killed by the morning.

5. Mineral oil

You can pour some mineral oil into the drain pipes. This will work well for the drains that are not used frequently. It will cover the surfaces of the drain and will repel the flies to lay eggs on the surface.

6. Drain cleaner

If you are too lazy to make these homemade solutions and wait for the results, you can do one easy thing: get a drain cleaner from the store. These chemical-based cleaners will unclog the drain and pipes and help eliminate the debris and organic matter collected in the tubes. Along with it, it will also prevent the future growth of the worms and flies. Different types of drain cleaners available in the market are:

Pro Strength Liquid Plumr Clog Destroyer Gel is a chemical product that is available on Walmart.com at a very affordable price of $4 to $10. You just have to pour it, and it will remove all the clog, slime, and biological materials in the drain. The plus point is that it will remove eggs and larvae, too, along with other stuff.

How to prevent the infestation of drain flies?

We have now gotten rid of the drain flies and worms. But now, we will not want them to reside again in our bathroom and make their home. To prevent their infestation is relatively easy. You can take some simple step to protect your home from these annoying flies and worms.

1. Remove excess moisture

If your bathroom is always damp and moist, it is the best place for them to live. And they can again and again make it their home no matter how many times you clean them. You have to remove the excess moisture by keeping it dry for that use. You can also prevent their growth by giving a simple wipe after every use.

2. Repair plumbing issues

If your bathroom has any leaky faucet or pipeline, repair it. They will keep the bathroom always wet and damp no matter how often you clean it, which is the best place to do a party of these worms and flies.

3. Cover the drains that are no longer in use.

Drains are the home of these worms. If they are not being used, they should be covered using a drain stopper or a flat rubber cover. You can get these drain covers from nearby shopping stores or online.

4. Keep your drains clean.

Dirty pipes are the root cause of the exponential growth of drain flies and worms. Soap scum, hair and other organic material is the food of them. You have to keep your drains clean. You can use drain cleaner gel or solution once a week at night when the gutters are not in use to keep it free from the organic matter.

5. Pest and control

If none of the options is working or you are too lazy or busy to do it on your own, then you can contact for professional help, i.e., pest and control services. It is a process of managing and preventing insects, rodents, and other animals with the help of chemicals. It will cost you around $20 to $30.

Conclusion

Drain worms, called psychodidae, are black, long, and fussy worms in the bathroom. A damp and moist environment is their favorite place to grow. They are usually found in uncleaned drains and with lots of organic matter such as soap scum, hair, etc. To get rid of them, the first and foremost thing is to keep the drains clean and dry. For which there are some home remedies and some chemicals that can be readily available near you

This article was helpful for you. If you still have doubts, you can comment on your queries, and we will try to sort them out.

Frequently asked questions

What is the life cycle of psychodidae?

In the family Psychodidae, which are also known as drain flies in simple language, the females lay 30-100 eggs in a single mating with males, which later hatch into pale-colored larvae within 32-48 hours. These larvae get transformed into adult flies in 8-16 days. Adults live for about two weeks.

What are the diseases that are transmitted by drain worms or drains flies?

Drain flies or drain worms do not transmit any disease. They indicate that your kitchen or bathroom is not cleaned.

Are these worms attracting other insects in your home?

Yes, these tiny black worms attract other insects, too. Firstly, they grow in moist and damp areas, which is suitable for the growth of other insects, too. Secondly, they are tiny, so they become a secondary consumer in the food chain; other larger insects are attracted to these worms to feed on them. Such as cockroaches, spiders, mites, etc., so keeping drains clean can help to prevent further insect attraction.

What are the other places where you can find these worms in your home?

These worms grow only in damp and moist areas, and they need decaying matter to grow. So you can find them at the places you are keeping your plants or garden, in poorly sealed water containers, around leaky pipes, or in the basement of your house where water is lodged.