Skirting boards are essential as they give your home a depth of character. In addition, they also protect your walls from damage. Therefore, when renovating your house, you need the most suitable baseboards to enhance your house's aesthetic appeal. How do you get such skirting boards? Like other construction items you purchase during your home improvement project, you have to consider some factors when you are set to buy skirting board. Some of the top factors include:
Type of room
The type of room where you will use the skirting board should be among the top factors to consider. Doing so will help you choose a skirting board that blends with your décor if you intend to use it in the living room. The room type will also help you choose waterproof skirting boards that withstand scrapes and knocks. Ignoring this factor leads to a costly mistake that calls for redoing the work. 
Size of the room
You will also have to consider the size of the room and the ceiling's height. If your ceiling is high and tall, synonymous with historic homes, you will need large and taller skirting boards to cover more space. The modern lower height ceilings in modern homes require shorter skirting. If you want to avoid your finishing looking awkward, it would be best to measure your room and then use the figures to compare with the size of the skirting board.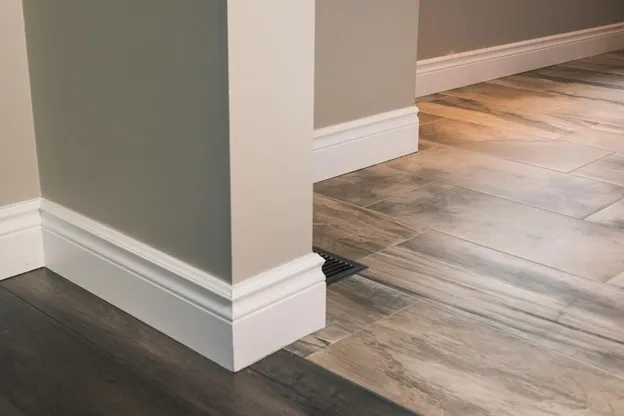 Material  
Skirting boards come in medium-density fiberboard (MDF), hardwood timber such as Spotted Gum or Victorian Ash, and finger-jointed pine (FJ pine). You need to consider which material suits your needs best. Of the three, MDF is the most suitable since its durable, affordable, and moisture resistant. You can use them both in any of your rooms without the fear of warping. Note that the others also have pros, and it's down to your choice.
Design
When shopping for the baseboards, considering the design will also be essential. You have contemporary and traditional skirting board designs to choose from, and the one you go for will depend on your home's decoration. For instance, traditional skirting board designs are suitable for homes decorated in Edwardian, Victorian, and Georgian styles, owing to their tiny details. In comparison, contemporary ones are best for modern homes and are plain but equally suitable owing to their minimalist design. 
Maintenance requirements
Skirting boards require proper maintenance to last long. The maintenance requirements vary depending on the skirting board. It will help if you choose skirting boards that are easy to maintain by dusting, washing, wiping with tumble dryer sheets, or using a baseboard mop. Such skirting boards require this maintenance routine every three to six months, which shouldn't be a problem even if you lead a busy life. 
Budget
The budget will determine what kind of baseboard you will buy and its durability. Note that cheap skirting boards will not serve you well. Nevertheless, it would be best if you didn't break the bank to buy your baseboards. Compare the prices among the stores before you buy skirting board. 
Baseboards have been used for a long time to protect walls, hide cables, and improve how houses look. But to get the right one, you need to consider the facts you have read in this article. Doing so will give you a perfect finish to your home improvement project.