After a long day, your bedroom is a place to unwind and relax. It's also where you begin your day. Of course, you want your space to be lovely and relaxing where each day begins and ends peacefully, regardless of what happens in between! In any bedroom, a comfortable bed and cozy bedding are absolute musts. 
A beautiful area rug, on the other hand, is the perfect finishing touch for any bedroom. It helps to pull everything together, as well as make your bedroom feel more cozy and comfortable. Here comes the most important question, what size rug should you be using for your queen-size bed?
It can be tricky to figure out what rug size for queen bed is right for your bedroom. There are so many rug dimensions to choose from! People usually end up choosing the wrong rug size, making this post a must-read. However, there's no one-size-fits-all answer to bedroom rugs because it all depends on the size of a room and bed. 
What sizes to consider?
There are a couple of different Rug Sizesto consider in a bedroom – some bedrooms are smaller and some are larger—but this breakdown of rug sizes may help you in making things clear. 
Because a queen bed has less bedframe area, you have more options when it comes to selecting the right rug size. Much of this will depend on the size and shape of your room, but here are our rug size recommendations for standard queen bed frames: 
10' x 14' rug
Make a statement with a 10′ x 14′ rug under queen bed if you have the space for it. This extra-large rug is ideal for bedrooms with wooden floors, which can be cold underfoot in the winter. This arrangement allows the entire bed, as well as the other furniture in the room, to sit on the rug. The rug anchors the space nicely, tying all of the design elements together.
9' x 12' rug
Using a large 9' x 12' rug under the foot of a queen-sized bed is an easy way to give your bedroom a designer and elegant look. We like how it covers a lot of floor space around the bed, allowing the majority of the rug's design to be visible. Because a 9' x 12' area rug is quite larger, this look has a significant design impact. The rug should be placed towards the foot of the bed, leaving space for the bedside tables to sit on the floor.
8' x 10' rug
An 8' x 10' area rug is a popular rug size in general, and it looks great with a queen-size bed. It still covers the width of the bed with about two feet of space on either side, but you won't be able to have the rug's edge under your nightstands to have enough showing at the end of the bed. 8' x 10' area rugs are less expensive and easier to find—and they perfectly fit the proportions of a queen bed.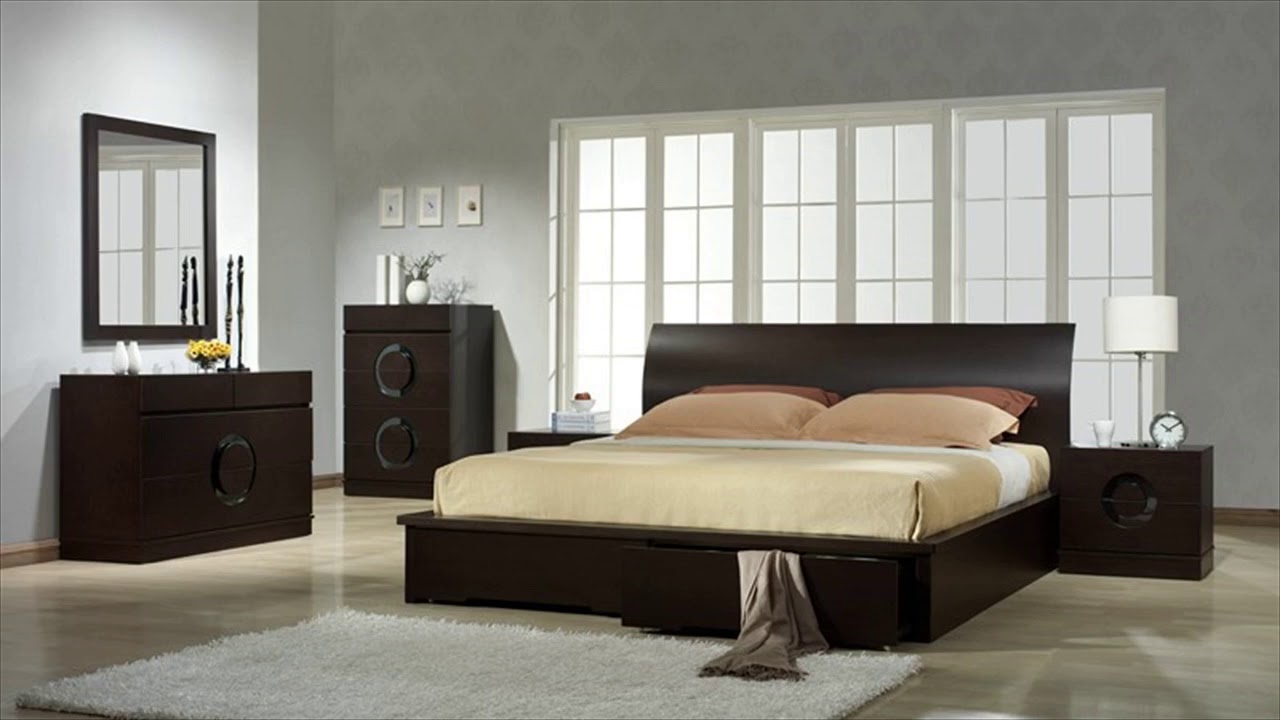 5' x 7' rug
Consider placing two matching 5' x 7' rugs on either side of your queen bed for a more unique look. This is a great look for long and narrow spaces because the rugs run the length of the room on both sides of the bed, providing a soft landing for your feet! With a pair of 5' x 7' rugs, you'll see almost the entire design on both sides, which is ideal for rugs with intricate patterns and beautiful designs.
Also, you may choose to place a 5' x 7' rug beside the bed. A 5′ x 7′ rug beside your queen-sized bed will provide you with something soft to step onto when you get out of bed in the morning. If your queen-sized bed isn't in the center of your room, this rug size under queen bed can help balance things out. 
4' x 6' rug
If you want your bedroom rug to sit at the foot of your bed, a 4′ x 6′ rug size for queen bed will work perfectly. This stunning rug has a geometric design in a monochromatic color scheme, making it ideal for creating a calming environment in your bedroom. This type of rug complements wooden floors and adds another layer of texture to your space. 
Layer it with the luxe look
Layering plush rugs over your main rug is a great way to create a luxe look in your bedroom. Let's consider an oversized 9' x 12' rug, which is a great rug size for queen bed. You can layer it with a lovely soft faux sheepskin rug, introducing different textures to add interest and give the room an elegant, glamorous feel. 
Final words 
When selecting a rug to go underneath your queen bed, keep the size of your bedroom in mind. If you have a small room, consider putting a round 5′ x 7′ rug beside your bed.
If you have more space in your room, the best size rug under queen bed is 8′ x 10′. This allows the rug to be centrally placed at the foot of your bed while still allowing plenty of the rug to be visible around the sides of your bed.