Introduction
As the head of the family, it's your primary responsibility to ensure your family members live in a home that gives them the maximum level of comfort and allows them to lead a happy, healthy lifestyle. To ensure that, you need to install a properly functioning HVAC system. There are different types of air filters available in the market. You can simply call Custom Filters Direct or contact any air filter supplier for more assistance.
Why HVAC Filters Are Important for Your Home
HVAC filters are very critical for your home. There are many advantages of having a functional HVAC system at your home. Some of the benefits are discussed below.
Protection From Indoor Microorganisms
HVAC air filters help you to get maximum protection from harmful microorganisms growing inside your house. Even though your well-maintained household looks clean and sanitized to the naked eye, we ensure millions of harmful bacteria and viruses are in your home. There are also pollen, dust mites, mold, mold spores, smoke, pet dander, and hair. 
Many harmful chemicals are from furnishings, pesticides, cleaning products, aerosol cans, adhesives, building materials, paint, and varnishes. Quality HVAC filters protect you and your family from these dangerous chemicals and germs and allow you to lead a happy, healthy life. 
Maintain a Proper Heating and Cooling System
To maintain the proper heating and cooling system throughout your home, you must ensure a fully functioning HVAC filter system. Residential HVAC filters work in such a way as to maintain proper ventilation, heating, and air conditioning. You get to change your temperature at home with the change in the weather. 
It would be best to change the filters regularly to ensure the ducts are cleaned and the filters are working correctly. Besides, you need to check if your cooling system is working properly before the winter hits or if the heating system needs any maintenance by the end of the fall.
Improved Air Quality
HVAC filters help to improve the air quality of your home. Although it seems unrealistic, according to some research, indoor air is at least two to five times more polluted and filled with germs than outside air. The reason behind this is quite complicated. As indoor airflow is more congested, the accumulation of pollutants becomes more accessible inside your home. So, there are more chances of getting sick by staying inside your home 24/7.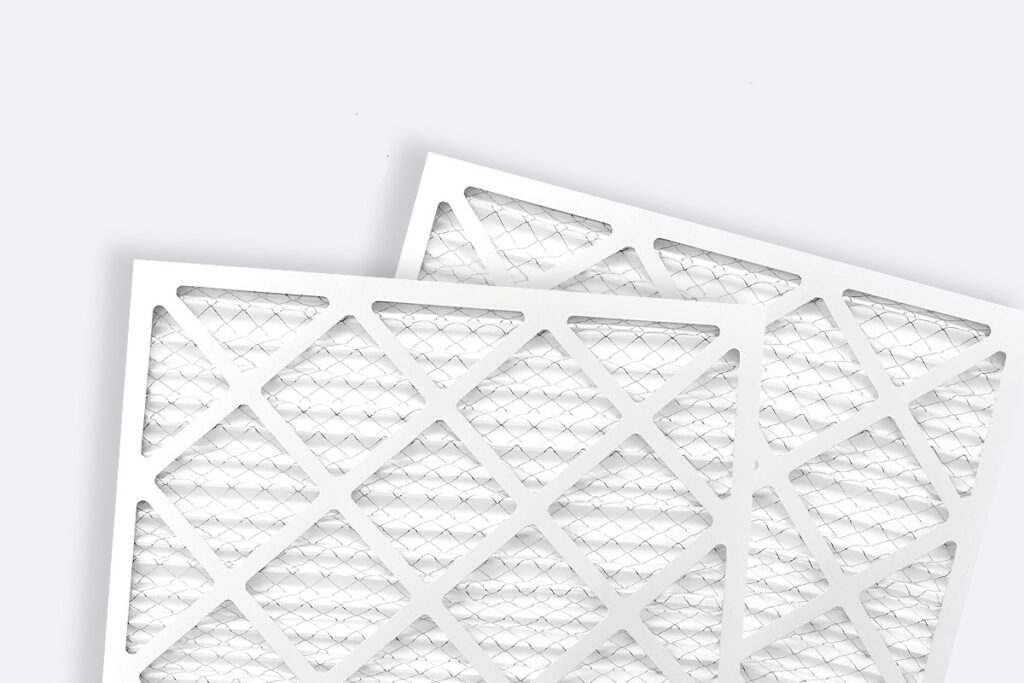 An HVAC system helps to improve air quality by maintaining proper ventilation. It continuously exchanges the polluted indoor air with the air outdoors that is fresher and more filtered. Thus, HVAC filters help you to prevent many health conditions, especially allergies and asthma. So, if any family member in your house has been suffering from these health conditions, installing an HVAC system immediately is vital.
Regulating Moisture
One of the main functions of HVAC filters is to regulate the moisture content of your house. Maintaining proper moisture and humidity ensures your family members are healthy. If the moisture content is too much, bacteria and mold may grow faster. On the other hand, if the moisture content is too low, it may cause discomfort and a scratchy throat. An HVAC filter helps you maintain moisture so that you don't get uncomfortable inside your house.
Conclusion 
An HVAC filter helps prevent harmful microorganisms from accumulating inside your home, maintains the perfect heating and cooling system, and improves air quality. HVAC filters also help you to regulate moisture content and humidity inside your home. Now that you understand the importance of HVAC filters to support a healthy family, you should select the perfect air filter size, for example 14x24x1 air filters, that fits your needs and requirements.