If your house is due for a complete makeover, try planning for it. A home in a worn-out condition is not appealing to the eyes at all. Moreover, it needs frequent touch-ups here and there. For some people, the process of interior design might be time-consuming. However, many people enjoy getting involved in it.
Usually, people love decorating their homes and giving it a custom touch. For them, their house is a creative territory, asking them to play creatively with it. Such people take interior design as a fantastic opportunity to freshen up their creative buds.
If you feel the same about it, then there is no need to hire any help when renovating your place. There are plenty of innovative ideas you can use. Imagine transforming your home in a way that feels incredibly comfortable for you and others. Just the thought of giving your house some homey-vibes is exciting enough, to begin with, the designing procedure.
How you design your place or spruce it up will entirely depend on your taste preferences. It usually does not matter what is on-trend for people who want to let out their creative juices. For them, changing the house's interior is a fun challenge.
Are you one of those humans who want to take upon this designing challenge? Do you want to kick in some creativity while doing a makeover? If yes, then here are some creative ideas to make your house interior appealing.
1. Make use of creative techniques
You must have heard about abstract art forms and creative techniques. People use such art forms when they want to create something meaningful while preserving its uniqueness. One such example would be map art, where you can put up colorful world maps on the walls. Also, experiment with creative and bold patterns to add some visual interest in your home. Utilizing creative art in your home will let you express the hidden artist inside you.
2. Invest in a colorful hallway
Why opt for a colorless or dull white hallway when you can paint it with bold color? Hallways are the most commonly used place around the house. By choosing a bold color instead of the same old white one, you will give your hallway a second life. Try opting for a pretty burgundy shade or bold hue like blue.
To add the cherry on top, frame some of your favorite paintings in your hallway and let the color do the magic.
3. Showcase some collectible items
Do you have a habit of collecting things from time to time? If yes, why not display them in the front? Would you not like to showcase those precious items that are close to your heart? Not only the collectible items will give your house a unique edge, but it will set the room apart. Whoever will visit you will indeed inquire about those items (a proud moment for you).
Pro Tip: Place those accessories on a side table or pick up a showcase in the corner of your room. However, please do not display everything you collect. There should be some form of harmony or balance in your custom display.
4. Consider the walls as your canvas
One good thing about having bare walls is to have some fun with it. Yes, you can consider the walls around your house as your canvas. You can experiment with beautiful yet classy wallpapers or create some on your own. Over here, the choices are limitless, and it is up to you what to do next. You can also design the ceiling the way you want to, but try to create a color or design theme. For instance, the colors and designs in your drawing room should complement each other.
5. Take some inspiration from nature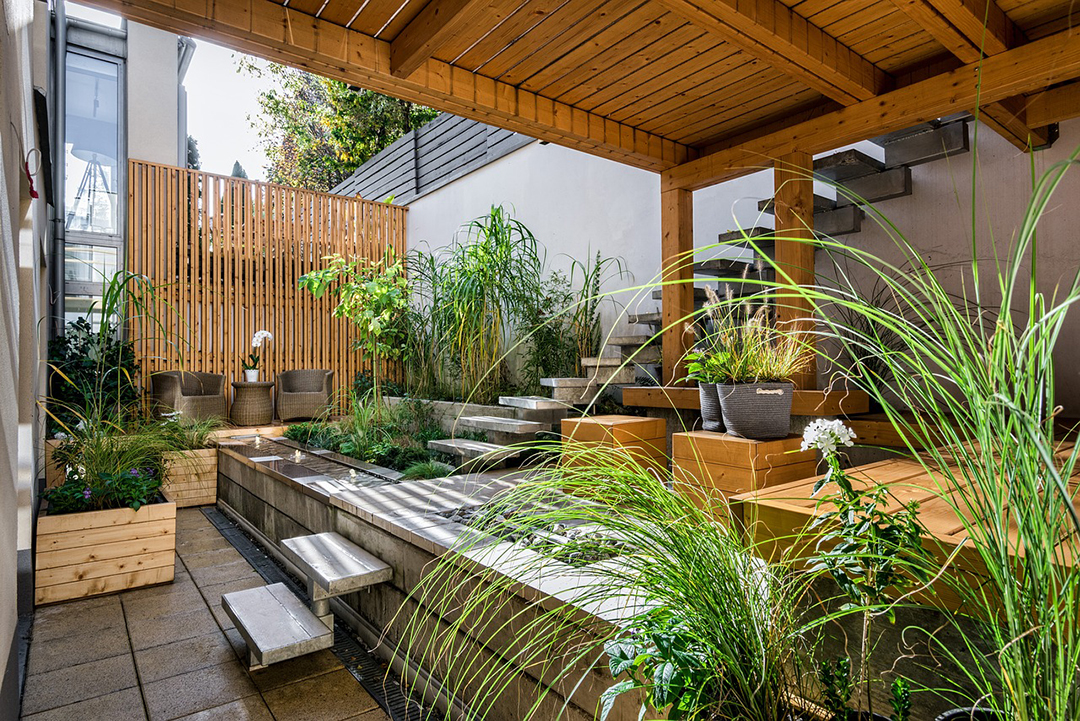 Welcoming nature in your house is equivalent to playing with intricate textures and soothing colors. With plants and flowers around, you will be able to connect at a deeper level with nature. Consider this as a form of therapy, which will hardly cost you any money. But if you really want to go the extra mile, you can invest in an indoor wall water fountain that you can place on different parts of your home. When taking inspiration from nature, try creating a color palette for your home. You can either go with ground colors or keep it muted with sea grass and warm-toned plants.
6. Practice balancing old and new
By old and new, it means not to go over your budget and have a pocket-friendly makeover. Who says you cannot balance old and new items around the house? There is a hidden charm in old belongings, which will feel reinvigorated with a little polish. If you are renovating your bedroom, try maintaining a balance between the new and old things. For instance, keeping the old bedside tables and buying matching lamps to go with them. Decide a theme that strikes the right balance among different things.
Final Word:
Being able to design your house is a one-of-a-kind feeling. So create a safe-haven for you and your family whenever possible. The ideas mentioned above will guide you better. They will influence you towards creating a place that you can call 'home sweet home.' So do not hesitate to be creative and make the most out of your house designing project!