Almost every homeowner craves the comfort of a well-designed and cozy home. Although there are many do-it-yourselfers out there who tirelessly work on their houses and seem to be renovating or updating constantly, this happens to be impossible for individuals who can't differentiate between table saws and drills. If you are looking for Homebase vouchers check Latest Deals. 
Fortunately, the latter group of people can enlist the help of an expert to renovate their houses. Until then, you can work on the following ways to make your old home look new again:
Replace the Hardware
It is amazing what difference a new appliance, door handle, and faucet will make to your general aesthetic. And the options for this are affordable and endless.
You may add a matching faucet and trendy brass pull. Your options can be adding patterned ceramic knobs or mixing and matching your metals so as to include another layer of visual intrigue.
Add Window Screens
Windows screens are important in allowing your windows to carry functions, such as providing security and, at the same time, facilitating a healthy and comfortable indoor living environment.
Many quality window screens are made of nylon, polyester, fiberglass, metal wire, or aluminum. Others can also be made of stainless steel, galvanized steel, or copper.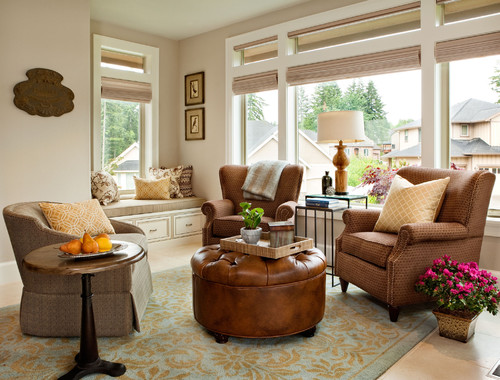 Installing window screens comes with numerous benefits. Some of these benefits include the following:
Regulates sunlight and heat

Superior ventilation

Added protection




consider Bleaching the Grout

If your bathroom starts looking drab, an easy and affordable way to eliminate mildew/mold and freshen up the room is to bleach the grout.

Before you get started with the project, consider wearing a pair of gloves and opening your windows. Afterward, mix together one part chlorine bleach and five parts water, and scrub the stain away using a grout brush.

Paint the Kitchen Cabinetry

This might not be the quickest fix-up task, though the hours spent repainting and sanding the kitchen cabinets can make a difference to your home's heart (kitchen).

At the end of the day, it will be more affordable than installing new kitchen cabinetry. Plus, the outcome will freshen up the room.

Rearrange Everything

Among the least expensive and easiest ways to update the appearance of a home is to arrange everything. For your pieces of furniture, you may consider trying something different. This includes putting the bed on the opposite wall or changing the table to the other side.

Seek help from a patient friend or spouse, and switch this up. If you are particular regarding the entire process, you might use a measuring tape and sketch a plan beforehand. If you are dealing with large items, consider the placement of lighting, wall hangings, and artwork.

Rearranging might be a simple task. Consider changing your table items if your furniture works in a single setup. You may as well move your accessories from the living room to your dining room.

Final Touches!

If you spend more time scrutinizing your home, these makeover ideas are meant for you. Whether it is a creative project, decorating revamp, or long-posted decluttering day, these ideas may have been on your list. None of these projects are neither costly not effortful, and shouldn't take time to complete.