As we all know, the bedroom is one of the most comfortable places in our home where we can stay free without any hesitation. This is where we can enjoy leisure time.
The area in the whole house is common and everyone is free to roam anywhere they want, but the bedroom is a very personal place. This is normally an etiquette to knock on the door and then enter anyone's room. There is no doubt in saying that a person can do anything they want in their room and no one has the right to interfere with them without their permission.
Personal Attachment To Bedroom
Every person has a different type of attachment with their bedroom and, surely, they want to make it more attractive by placing their favorite things in it. The favorite color, attractive collections, photographs, and many other attached things make your bedroom closer to you. A personal room has its importance as people can freely enjoy their time in it and there will be no one to watch them do what they are doing. For ex- many people hesitate dancing in front of anyone, but they dance freely in their room and make them feel refreshed. There are many such activities which some people don't want to do in anyone's presence but they enjoy them while they are alone.
Why Bedroom Is So Personal
Bedroom is one of our private areas where we can be as we like. This is also a place where we feel most safe and comfortable.  Now, it's again a question as to why the bedroom is so special and considered as one of the personal places in the whole house.
People love their bedroom not only because they get their me time in the room but also because they have decorated the whole room with their favorite things. As soon as they enter the room, it reflects your personality and what type of a person you are, and what your choices are!
Apart from this, many memorable moments are attached to the room like school gossip, time spent with friends, party time, memorable family moments, couples goal time, and many more. Whenever you enter a room it makes you feel that you are entering your comfort zone to feel relaxed and free. This is the reason that your bedroom is attached to yours and it should be always personal. And this is the reason, you must choose props in your personal bedroom wisely. Same with the choice of beds. If you are single then you should go for single sized beds. But if you are a couple then you can go for larger beds like the queen and king beds. Both these bed sizes are for the couples but to understand the point of difference between  queen vs king bed, you must first understand their features.
The queen size beds are about 60 inches wide and 80 inches long. They are customised for the couples but many can feel cramped in them due to less space. Couples having a kid or a pet cannot adjust in this size. But the king size bed is about 76 inches wide and 80 inches long. They are very spacious and can easily accommodate a couple having a kid or a pet.
So, make well thought decisions before buying a mattress for yourself and your partner.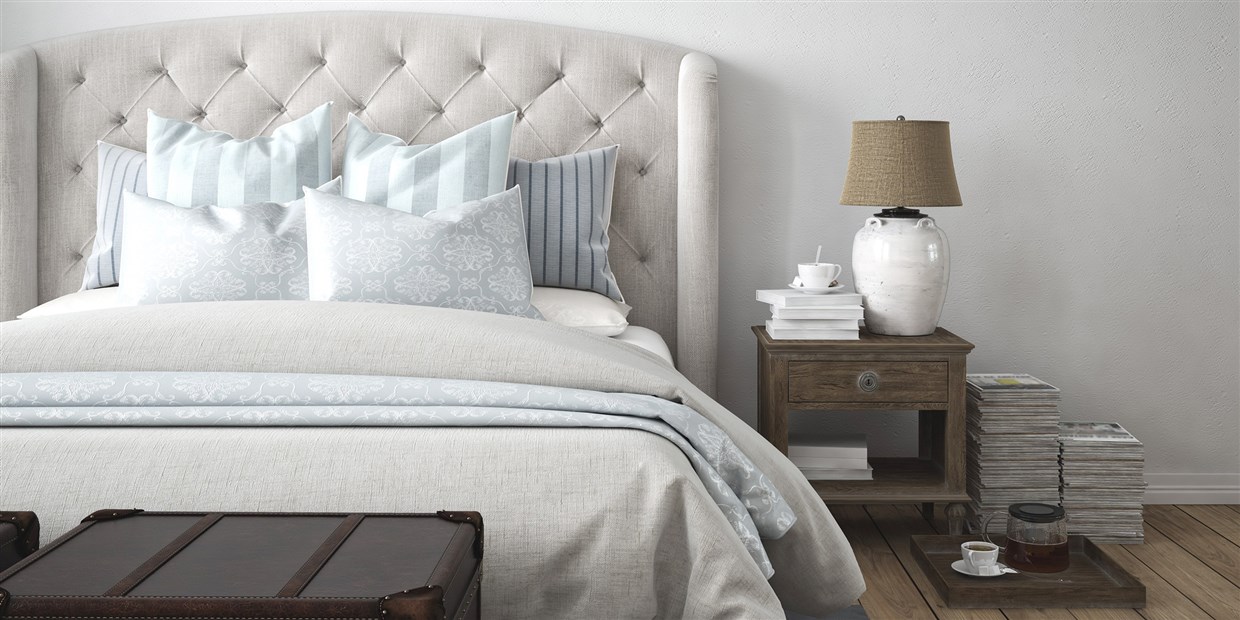 How To Make Your Room More Attractive
You can make your room attractive in many ways.  No one likes to enter a room that is dirty and things are not placed accordingly, As we have already discussed that this is one of the most loveable places so you must maintain its cleanliness and try to add some new spark to the room. This makes them feel good and happy as soon as they enter. Here are tips and tricks that will help you to make your room more attractive and trendy. Check out:
Color Of The Room: Choose the bedroom color that helps you in providing refreshment to your mood. You can opt for some bright but light colors to the room so that it does not give a bad feeling to your eyes.
Mattress: This is one of the most comfortable places in our room in which we can take a rest to make our body relax. Select the mattress according to your need. If you are having a spacious room then select a double sized mattress suitable for two or more people. But if you are having a smaller room and are single then you can select one between full bed vs twin. Full beds are also known as double beds and are of the dimension 53 inches by 75 inches. They are perfect for single adults and also for growing teens.
Twin mattresses are of the dimension 38 inches wide and 75 inches long. These mattresses are ideal for single kids, growing adults, and also for singles of medium height. Both the bed sizes can be adjusted in smaller rooms and are also apt for studio apartments and guest rooms.
Simple But Sophisticated: Decorate your room with elegant things. Do not make your room full of multiple things which are not relevant to each other. Make it simple but sophisticated so that you can feel a sense of royalty in your room.
Furniture: Select the minimum furniture in your room which can fulfill your necessity. A wardrobe, table, chair, and dressing are some essential things to be available in the room. The furniture color should be the same or relevant to each other.
Spacious Enough: No matter if you have a big or small room, it should be spacious enough in which you can get a place to roam around. Place the furniture or mattress according to room size. You can ask any designer or furniture seller to tell you which size of the furniture is good for your room. You can undergo their sales process to know the clear description of everything you want to know about your room furniture size.
Light: The light in the room can change your mood all of a sudden. If you're entering the room with some bad effects of light then you will not feel good. Make your room suitable with attractive lights that help in activating your happy hormones.
Curtains: The Curtain is the most attractive thing present in the room. This is one such thing that adds a spark to the room. There are many types of curtains available in the market with different designs, colors, and varieties. You can select the one that suits your furniture and entire the things available in the room.
Comfortable Rug: Rug is one attractive accessory available in your room. It gives the feeling of comfort when you put your feet on it. The furry bright color rug will make your room more comfortable.
The Bottom line
A room is a personal place that should be maintained in such a way that creates a feeling of happiness as soon as we enter the room. Make it more attractive with unique designer things.